We at HoneyColony know how horrible urinary tract infections (UTIs) are so we've created a UTI Natural Home Remedy Kit. All women should have options to treat themselves for this common infection—According to Everyday Health, one in five women will develop a UTI over the course of their lives, and chances of recurring infections increase after the first one, affecting the kidney, bladder, and urethra. With that said, they can be prevented when proper precautions are taken. UTI sufferers attest that the burning experience is horrible. Let's stop that vicious cycle! HoneyColony founder, Maryam Henein, used to suffer from UTIs for 16 years and is sharing all her tricks. She's been UTI FREE for two years! There's no other kit like this on the market, and we are proud to support women taking their health into their own hands, with the help of the colony. These five products are guaranteed to improve your urinary woes!
Kit Contents
1. Smart, Portable Nano Colloidal Silver Healer— Our Silver Healer turns distilled water into highly ionic silver, a natural immunity booster that bolsters the immune system. It's been shown that those with silver in their body get less sick.
2. Just Thrive Probiotic—Probiotics stimulate your immune system's response and guards the health of your digestive tract. Just Thrive Probiotic is the first all-spore probiotic that survives stomach acid to make it into the intestines for optimal work.
3. Chelated Silver Natural Antibiotic Ointment—This is another silver-based program for those who experience 'honeymoon cystitis" This best-selling ointment works topically. You can apply it to your urethra three times a day to combat a UTI that has just come on. It can also support healthy responses to rashes and irritations.  Testimonies give light that the ointment help with UTI.
4. Squatty Potty Ecco–Urinary flow is usually stronger and easier when women squat to urinate. The bladder is emptied more completely when squatting rather than sitting or hovering. Squatting reduces both the frequency and intensity of UTIs, according to Dr. Christiane Northrup, a noted gynecologist. By emptying your bladder more completely, you can prevent urinary tract infections that are caused by leftover urine in the bladder. This nifty invention helps!
5. UT Vibrance Tablets—These tablets support healthy UTI function, utilizing D-mannose as the key ingredient, and with the help of additional herbs. HoneyColony founder Maryam Henein agrees, "after sex this is the go-to supplement to drink with water."
Benefits of Kit
Promote a healthy urinary tract
Naturally boosts your body's immune system
Introduces live enzymes and flora to regulate the digestive system and combat the natural aging process
Maximum savings when purchased together
Revolutionizes your poop

Silver has been a natural immunity booster for decades. Silver Healer produces nano ionic/colloidal silver that works both topically and internally.
Why We Love It Topically
Heals cuts, sores, and boils
Removes athlete's foot and, nail fungus
Soothes and heals burns, including sunburns
Fights mold and mildew
Why We Love It Internally
Supports healthy UTI response
Perfect for cold and flu season
Boosts the immune system,
Removes sore throats
Removes eye, ear, sinus, and upper respiratory infections
Prevents plaque buildup, tooth decay, and bleeding gums
Testimonies include combating Crohn's, MS, Whooping Cough, Asthma, Warts, and chronic bladder infections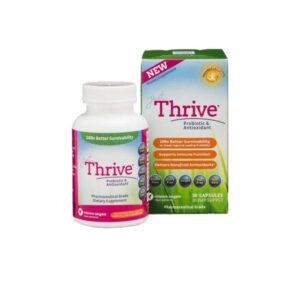 Just Thrive have a 21-day life cycle where they bind, colonize, and adapt to identify and kill off pathogenic organisms. Most lactobacillus and bifidobacterium strains are destroyed by gastric acid, becoming useless once they reach the intestines. The strains in Just Thrive have a 21 day life cycle where they bind, colonize, and adapt to identify and kill off pathogenic organisms.
Why We Love It:
Survives harsh stomach acid conditions
Aids in antioxidant production
Aids in digestion
Supports healthy bowels
Supports healthy immune function
Proud supporter of Vitamin Angels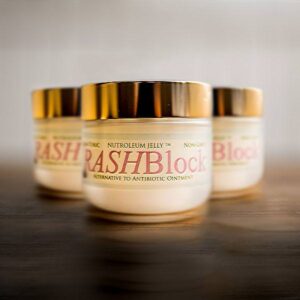 Why We Love It:
• Soothes rashes and skin irritation • Animal-free testing • Non-toxic and petroleum-free • 100% natural and safe to ingest • Testimonials include combating UTI's, insect bites and stings (including jellyfish), chafing, and other irritations caused by bacteria, microbes, and fungi
Whenever we think of natural, we know it will be beneficial for us. The Squatty Potty Ecco allows you to naturally squat on your toilet bowl, aiding in more relaxed bowel movements to eliminate waste and reduce the risk of toxic build-up.
Why We Love It:
Creates a natural squatting position for smoother bowel elimination, and prevents straining
Helps with constipation
End hemorrhoids
Prevents colon disease
Addresses pelvic floor issues
Makes pooping more effective and fun
Economical and durable
Made in the United States of America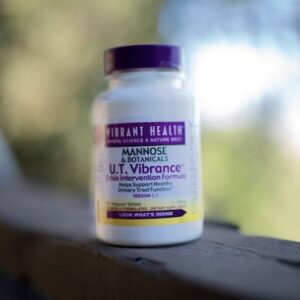 Vibrant Health's UT Vibrance tablets are used to promote a healthy urinary tract. Your urinary tract helps eliminate waste, and proper maintenance of this system allows your body to run more smoothly.
Why We Love It:
Ingredients of cranberries, blueberries, dandelion, parsley, bearberry, goldenseal and goldenrod are used to support a healthy urinary tract
Eradicates e. coli bacteria from urinary tract
Stops itching, burning, and painful urination
D-mannose at 8 to 20 grams per day helps support a healthy urinary tract