Michael Tamez was angry – very angry – after his father experienced a severe medical misdiagnosis, not once, but twice.
The initial symptoms were atrophy of the muscles in his right hand, plus muscle twitching, numbness, and loss of mobility. He went to a neurologist who diagnosed his father with carpal tunnel syndrome. Surgery was performed. But a few months later his father's left hand was experiencing the same symptoms as the right hand. Additionally, despite surgery, the muscle atrophy in his right hand had spread all the way up his arm and into his shoulders.
"At this point we knew it was something more severe than carpal tunnel," says Tamez.
They went back to their primary care doctor and got another referral for a different neurologist. Incredibly, Tamez' father was diagnosed once again with carpal tunnel syndrome and surgery was performed on his other hand.
A few more months passed and the atrophy spread all the way up his left arm. Tamez demanded more testing be done. A third neurologist who specialized in these types of diseases suspected a nervous system illness. He performed in-depth testing. The results indicated Tamez' father had amyotrophic laterals sclerosis (ALS) and was given two years to live.
Unfortunately, cases like this are far too common. In fact, 12 million Americans were misdiagnosed last year – that's about one out of 20 patients. Data from the Institute of Medicine (IOM) reports most people will suffer from at least one wrong or delayed medical diagnosis during their lifetime.
Misdiagnosis is not only prevalent, it's also very serious due to the physical and financial consequences. Being diagnosed with a disease or condition that is not really present often means being subjected to treatments that can cause dangerous side effects and patient harm. The treatments, frequently targets symptoms rather than the source issue, putting patients at the mercy of drugs and medications on a daily basis, not to mention the substantial emotional burden involved for patient and families.
Coupled with that is the shocking study from John Hopkins University that shows medical misdiagnosis and error is now the third leading cause of death in the U.S. behind heart disease and cancer.
Death By Medicine
Following the finger pointing is dizzying. Patients blame doctors, doctors blame patients, doctors blame doctors, and everyone blames the health care system.
Dr. John Kona is an orthopedic surgeon for Centrahealth in Farmville, Virginia. He's also a prolific writer on the topic of medical misdiagnosis. He says pride is a key factor why doctors don't get it right, and recommends a second pair of eyes.
"Doctors are traditionally loners," says Kona. "They see their own patients and treat them with little or no oversight. They typically do not have colleagues looking over their shoulders when they make decisions. It is human nature for the lone worker to push the envelope, let things go they otherwise would promptly manage because they remain essentially unobserved."
In way of example, Kona recalls the case of a man with chest pain who underwent evaluation by a consulting a cardiologist who ruled out heart attack. He determined that the problem had to be pericarditis, an inflammation of the sack surrounding the heart. The condition usually responds well to anti-inflammatory medications, so this was prescribed by the cardiologist. However, there was no improvement. He then gave the patient steroids intravenously. All to no avail. Eventually the patient began vomiting blood because he was really suffering from gastric ulcer disease. The man required emergency surgery to stop the bleeding.
"This is a classic case of labeling a patient, a famous trap for misdiagnosis that we were all warned about in med school," Kona says. "Peripheral vision. You must always be aware that something else might be going on. The cardiologist made a diagnosis and promptly abandoned all thoughts of looking elsewhere."
Worse than that, the initial prescription of an anti-inflammatory for the incorrect diagnosis kicked the patient's real problem, the ulcer, straight into a bleeding hole in his stomach.
Training Gap
Dr. Michael E. Platt, owner of the Platt Medical Center in Rancho Mirage, California, believes doctors have never been trained to treat the causation of illness. They have simply been trained to prescribe drugs to treat symptoms.
"In addition, doctors treat lab tests rather than patients," Platt said. "They are oblivious to the fact that 90 percent of a diagnosis is obtained by sitting down and talking to a patient."
Illinois psychologist Dr. Nikki Martinez would like to see doctors receive more training in the more than 7,000 rare diseases. Martinez has been on both sides of this issue as a health provider and as someone who suffers from Systemic Mastocytosis, a rare disease involving mast cells.
"Unless it's inside their area of expertise, many doctors have never heard of many of the conditions, including mine," Martinez says.
According to Martinez, this problem is exacerbated by an unwillingness on the part of doctors to refer a patient to the right type of specialist, as well as the limited time most doctors are given to work with a patient in the managed care system.
Platt thinks the learning curve is absent from a lot of areas, not just rare diseases. He uses hormones, which he writes about in  The Miracle of Bio-Identical Hormones, as way of example:
"Hormones control every system in the body," Platt says. "Why is it that doctors receive almost no information about hormones?"
Digging Deeper
According to Tamez, the misdiagnosis nightmare his family went through over his father sparked his interest in becoming more knowledgeable about health. Now he's a certified holistic health coach. He also has a deeper understanding of why doctors get it wrong so often.
"Doctors know next to nothing when it comes to nutrition," Tamez says. "This is a crying shame because food can heal or destroy your body, based on how you use it. Doctors do not address their patient's diet in detail, which is the biggest reason for many lifestyle related diseases."
Tamez also faults Big Pharma, which the Daily Beast calls "America's New Mafia."
"Doctors are pressured by the pharmaceutical industry to push their legal drugs," says Tamez.
In fact, according to ProPublica, many doctors are being paid by the same drug companies whose medicine they prescribe. Companies are doling out about $2 billion in general payments to 618,000 physicians per year to cover everything from promotional speaking and consulting to gifts.
Tamez believes we need more holistic health professionals integrating with doctors, not drug companies.
That in most cases would require medical insurance to start covering sessions with health coaches, life coaches, nutritionists, massage therapists, chiropractors, physical therapists, and personal trainers — something generally absent in insurance policies.
Is The Health Care System To Blame?
Medical writers who have spent time with doctors are familiar with the frustrations most feel in their perceived roles as just another brick in the wall to the mega giant health care providers. Assembly line medicine has become the norm in order to move enough patients to pay the bills.
"Doctors today are faced with less time to get to know their patients," says Dr. Justin Hoffman, a Santa Rosa, California licensed naturopathic medical physician. "This leaves the patient feeling unheard and rushed. The national average for how long a doctor spends with a patient is seven minutes. In this little amount of time, it is virtually impossible to make medical decisions and recommendations in a comprehensive fashion."
Hoffman says it's vital that doctors understand they may not be addressing a patient's problems by merely sending them home with a prescription.
Media prominent Beverly Hills psychiatrist Dr. Carole Lieberman agrees. She believes doctors suffer from a "despondent mental state," due to the "decreased remuneration and respect" given to them in the health care system.
"Scarce are the careful physical examinations where doctors actually put their hands on you and feel what's ailing your body parts," Lieberman says. "Even scarcer is the time for detailed medical histories and questions about lifestyle and stress. Instead, doctors find it quicker to simply write prescriptions and hope that one of them will address the symptoms a patient complains about."
Dr. Gus Crothers, a medical director at Grand Rounds in San Francisco, is also critical of the pressures the health care systems levies on physicians.
"The delivery of patient care has never been more fragmented or disorganized," Crothers says. "This doesn't support the time, cognitive effort, or longitudinal relationships often required to find the correct diagnosis."
Crothers believes doctors and more importantly policy makers need to rethink their priorities. The way it stands now, "Most doctors get paid the same amount whether or not they get the diagnosis right."
Dr. Fares Diarbakerli, an OB/GYN practicing in Clifton, New Jersey, says the current health care model "does not support or advocate for primary care physicians."
Diarbakerli believes every patient needs a primary care physician to oversee their individual health and coordinate with specialist physicians for everyone to be on the same page and for the patient to receive the most comprehensive review and treatment.
Difficult Patients Not Helping
A 2016 study found that doctors are more likely to misdiagnose patients if the patient is difficult to deal with. In fact, the study found that patients who obstruct clinicians' efforts by being aggressive increased their chance of misdiagnosis by 42 percent.
Kimberly Jenkins is a nurse for a family practice doctor in Richmond, Virginia. She normally cares for 30 patients a day. She believes that misdiagnosis very well could be at an all-time high due in part to the internet.
"Many of the patients I see have now gone to the internet to research their own symptoms," Jenkins says. "When they arrive in my office they are ready to tell the doctor what they themselves have diagnosed."
Jenkins says the patient will then "guide the nurse or doctor" to the diagnosis destination they wish to reach.
Jenkins says another problem is patients often enter a medical consultation with other family members in the room. According to Jenkins, there's a tendency for family members to dominate the health interview.
"We have to be very careful with this 'assistance' because the family members input is perceived knowledge versus actual knowledge. Only the patient really knows how they feel."
Anna Renault of Baltimore has spent much of her adult life as a patient, having survived different types of cancers, a car crash – even a lightning strike. While doctors have a reputation for being uncommunicative, Renault believes this can also be an issue with patients.
"They don't report every little detail because the doctor is rushed and they don't want to detail every little ache or pain," Renault says.
Yet, it might be that ache or pain or bladder issue or bowel problem that could be the key to a correct diagnosis.
Also people have never been sicker, often with multiple chronic conditions that are not easy to sort out.
According to a 2012 study by the England Journal Of Medicine, 60 percent of deaths in 1900 were attributable to acute causes (infections, tuberculosis, influenza, etc.), whereas in 2010, the overwhelming majority of deaths (88 percent) were due to chronic illnesses (cancer, heart disease, degenerative conditions).
The Global Burden of Disease Study (GBD) meanwhile points to a grimmer picture. Just one in 20 people worldwide are healthy, while one in three experienced more than five ailments in 2013. The surge in chronic illnesses over the last century reflects a historic paradigm shift. We live longer than ever, yet we've never been a sicker species.
What Can Be Done?
Various organizations have offered guidelines to improve diagnoses. An Institute of Medicine (IOM) committee concluded "urgent change is warranted" to protect patients from diagnostic errors. Their recommendations include:
Training for doctors on how to make a better diagnosis
Increased collaboration among medical professionals
Better monitoring of how health care facilities are diagnosing patients
The National Patient Safety Foundation and the Society to Improve Diagnosis in Medicine has a checklist patients can use to help get the correct diagnosis.
Functional Medicine
Critics of conventional Western medicine believe new approaches are necessary. One of those radical  approaches is Functional Medicine, which focuses on the underlying causes of health problems through careful history taking, physical examination, and laboratory testing. Patients are at the center of this modality and spend a lot of time talking because a major component of Functional Medicine is exploring detailed personal and family history as well as the circumstances around initial symptoms.
James Maskell, founder of the Functional Forum, has spent the past decade encouraging a shift away from conventional Western medicine toward a wellness-centered, functional medicine model. He believes Functional Medicine is a "better fit" in today's more complicated disease landscape.
"Diseases like fibromyalgia, chronic pain, chronic fatigue syndrome, depression, and even autism are such that you could line up 10 patients with the same diagnosis and their underlying pathologies would be different in each case," says Maskell.
According to Maskell, Functional Medicine is "catching the eye" of major medical stakeholders like the Cleveland Clinic, who recently grew their Functional Medicine center to 18,000 sq. ft. based on the demand and the results of their initial trial that started in 2014.
"Once their outcomes research is made public next year, we expect wide scale adoption of Functional Medicine into medical systems around the world that are being weighed down by these modern epidemics," says Maskell.
Metabolomics: A New Approach That's Gaining
Another one of those new modalities is metabolomics, an innovative branch of medicine that takes the guesswork out of diagnosis and is the leading definitive test for helping pinpointing autoimmune and chronic diseases through blood and urine samples. Technically, metabolomics is the study of metabolites, very small molecules produced by chemical reactions in our cells. Thanks to new technologies, it's now possible to analyze the 5,000 different metabolites and determine the condition of each and their variance from what is normal.
"The measurement of metabolites is one of the most accurate tests available for the tracking and detection of specific dietary, environmental, and metabolic causes concerning insoluble health problems," says Dr. Dimitris Tsoukalas, a metabolomics pioneer and author of How To Live 150 Years In Health.
While metabolomics does not diagnose disease, "Metabolomics addresses function and dysfunction," adds Tsoukalas.
What that means is a metabolomics analysis goes to the root functionality of what lies behind the disease rather than look at categorization of symptoms. The key to metabolomics is that every individual's metabolism is as unique as a fingerprint. There is no "fix-all" solution, method or approach, unless we first understand what exactly is the cause of the individual biochemical imbalance.
According to MIT Technology Review, metabolomics is one of the fastest growing breakthrough technologies. In 2000 there were zero studies published on metabolomics — by 2012 there were over 2,000. Today a vast amount of metabolomic data is being used to redefine nutritional science.
Dr. Archelle Georgiou, a Minnesota pioneer in the health care industry, extolls the possibilities of metabolomics.
"Metabolomics influenced by each individual's microbiome will improve diagnostic accuracy as well as identifying individuals at risk for specific conditions, and selecting those most likely to respond to therapeutic interventions," says Georgiou. "There is already substantial evidence that the metabolic products resulting from gut bacteria (microbiome) directly impact the development of diseases such as diabetes, heart disease, and cancer."
Change Is Possible, But …
Platt predicts nothing will change until both doctors and patients get angry.
"The practice of medicine is truly an art," Platt says. "And like great artists throughout history, they are fighting an establishment that tries to destroy those doctors who are above the standard of care. The medical system is controlled by drug companies who have no interest in patients being well. They control what doctors learn in medical school, they have complete control over the Federal Drug Administration (FDA) and the Centers for Disease Control and Prevention (CDC), and they are the major financial supporters of the state medical boards, which are the agencies they use to destroy doctors who are trying to make a positive change."
Tamez did get angry over what happened to his father and agrees more people need to get mad.
"Until we address these issues, people like my dad will continue to be misdiagnosed," Tamez says. "This is a huge problem that will only get worse if a solution isn't implemented. Our health care system is horribly broken."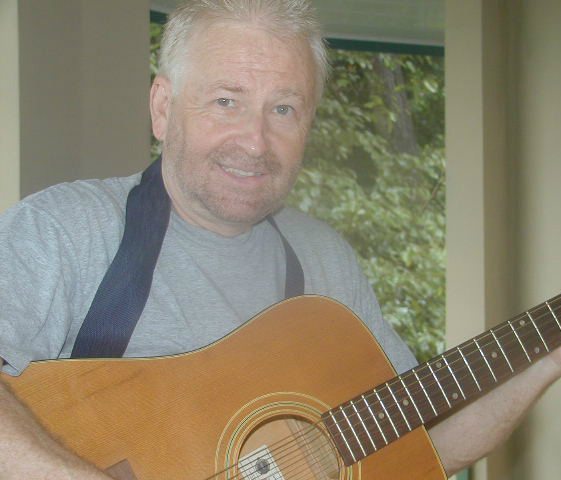 Thomas Ropp Longtime journalist Thomas Ropp is an environmental advocate and proponent of living healthier. After spending most of his life in Arizona, he relocated to a Costa Rican rainforest ten years ago and helped with reforestation projects to expand the habitat of the endangered mono titi monkey. He has dual residency in the United States and Costa Rica.

Submit your story or essay to Buzzworthy Blogs.