For decades, cannabis was denounced, and its users were mocked with terms like "stoner" and "pothead." Finally, this wonderful phytocannabinoid rich weed is gaining new reputation as it moves further into the mainstream as a legal medicine and pain reliever. Studies reveal that the cannabis plant has so much to offer, including cannabidiol (C-B-D), a "revolutionary" natural compound commonly found in oil form.
Cannabidiol is extracted from the cannabis plant. This legal natural compound is not considered to be psychoactive or euphoric, meaning it offers you all of the health benefits of phytocannabinoid rich cannabidiol without getting you "high." Cannabidiol works to nourish and balance the body's endocannabinoid system (ECS), a group of endogenous cannabinoid receptors in the brain, central nervous system, and peripheral nervous system. When the ECS isn't functioning properly, your body can experience several chemical imbalances. This is where phytocannabinoid rich cannabidiol comes in.
Cannabidiol acts quickly to increase ECS function, promoting balance and overall health. A rapidly growing body of research supports cannabidiol's ability to provide a number of health benefits and reduce symptoms. For instance, it can:
Many people have benefited from using phytocannabinoid rich cannabidiol, and they each have inspiring stories to tell of transformative healing. Here's a glimpse into the lives of six cannabidiol users and their real success stories:
1. Anastasia Olney — Universal Ulcerative Colitis
The Story:
Anastasia Olney has been diagnosed with certain autoimmune diseases throughout her life: fibromyalgia at 15 and hypothyroidism at 19. "I overcame all of this stuff, and I've always lived my life the way I want to live it," Olney says.
But last summer, Olney was diagnosed with universal ulcerative colitis (meaning her entire colon was full of ulcers) after she had her second child. "They got me on prednisone and I was instantly fine. But I didn't want to stay on it since I was breastfeeding, and plus, you don't want to stay on steroids," she says.
However, it wasn't so easy to wean herself off of prednisone. Less than 30 days later, she had a flare up that caused her to have 30-40 bowel movements per day, accompanied by a roaring stomach. "I was doing everything right diet-wise and seeing multiple doctors for any insight," she says. "So I got back on the prednisone and got down to 10 bowel movements in 24 hours."
Since even steroids couldn't normalize her symptoms, her GI doctor urged her to undergo surgery. That's when another healthcare provider suggested she look into phytocannabinoid rich cannabidiol.
Although she was skeptical, she tried the oil. Within four days, she was down to two bowel movements a day. "My stomach started to get quiet. I started to not feel that urge to go [all the time], and everything just started to calm down," Olney claims.
After a week of taking the cannabidiol on an empty stomach, she experienced a healing crisis. "I couldn't move, I was in so much pain, and my chest was tight, but I wasn't going to the bathroom. I knew I had to get through it because if anything, it was validating that changes were happening in my body," she says
And soon enough, passed, and Olney's autoimmune issues were all under control. "With all of my autoimmune diagnoses, I kept wondering what it is inside of me that's out of balance. I knew I had to find something. To me, this formula [Superior formula] is it."
"Honestly, throughout all of this and everything that I've been through, there's a reason. And I feel like I found it in this cannabinoid," Olney says.
The Science:
Ulcerative colitis (UC) is a type of inflammatory bowel disease (IBD), that causes inflammation to the digestive tract. A recent study found that cannabis may be beneficial in IBD patients. Researchers used standardized Cannabis sativa extract with a high content of cannabidiol (which they called cannabidiol BDS) on mice with mucosal and intestinal inflammation. They concluded that combining cannabidiol with other minor cannabis constituents helped reduce intestinal hypermotility (abnormal movement) and inflammation associated with IBD. Several other studies also suggest that cannabinoid-based drugs could help lower inflammation associated with IBD and other inflammatory diseases and relieve IBD patients' symptoms of pain, nausea, and appetite.
2. Jeannie Abro 
— Colon Cancer Pain And Arthritis
The Story:
Jeannie Abro cared for her father as he navigated colon cancer throughout the end of his life. She found that phytocannabinoid rich cannabidiol helped ease his discomfort.
"My dad passed away a few months ago from colon cancer, but we got cannabidiol to control his pain. We used it up until his death, and up until the very end, he didn't have to use many pain meds," Abro explains.
Her father also had severe arthritis due to a bad accident while he was in the military. "At one point before the oil, his pain was so bad that he was taking morphine," she explained, "But [cannabidiol] really helped take down the inflammation in his joints, and he stopped taking that sort of medication for it."
The Science:
Evidence suggests that cannabidiol can help soothe cancer-related pain. One study found that cannabidiol extract effectively relieved pain in patients with advanced cancer pain not totally abated by strong opioids. Another study went even further and found that cannabidiol can actually inhibit the growth of colon tumor cells without damaging healthy cells, showing huge potential for colon cancer patients.
Cannabidiol also shows promise as a prototype for anti-inflammatory drug development. According to a review in the journal, Free Radical Biology & Medicine, studies show that cannabidiol has the potential to help treat several human diseases involving activation of the immune system and related oxidative stress like rheumatoid arthritis, atherosclerosis and more.
3, Anthony Barbieri — Sleep Issues
The Story:
Due to a highly traumatic past, Anthony Barbieri was diagnosed with generalized anxiety disorder and depression that make it difficult for him to fall asleep. "My life is a house of cards. I just do a variety of things to make it easier, and cannabidiol is one of those things. I take it before I go to sleep at night," Barbieri says.
Although he admitted that he still wakes up earlier than he'd like to from time to time, he says that phytocannabinoid rich cannabidiol works. "I believe it does help me sleep," he says.
The Science:
An increasing body of research demonstrates how cannabidiol can facilitate a good night's sleep for people with sleep issues. For instance, a case study concluded that cannabidiol oil can help reduce anxiety and insomnia that result from post-traumatic stress disorder. It also noted that cannabidiol's anxiolytic effect on the brain may block anxiety-induced sleep problems.
4. William Milligan, M.D. — Actinic Keratosis
The Story:
Dr. William Milligan has suffered from benign facial lesions (actinic keratosis) for roughly 25 to 30 years of his life, but after three weeks of using phytocannabinoid rich cannabidiol oil, he noticed a difference.
"I noticed that the texture of the skin on my face started to change and the redness started to subside," Milligan says. He explains that it did not subside completely, but there was "less angriness and scaling in the lesions."
Milligan has been using cannabidiol oil on and off for about a year now. "I know it's definitely helped!" he says.
The Science:
Although there is anecdotal support regarding the effects of cannabidiol on actinic keratosis, more specific research needs to be done. Nonetheless, a 2013 study in the British Journal of Pharmacology concluded that cannabidiol has serious potential in the skin care arena. The researchers' findings showed that phytocannabinoids like cannabidiol can control cell proliferation and differentiation, meaning they could be leading compounds for the development of therapies for skin disease.
5. "Bob Smith" — Anxiety And Quality Of Sleep
The Story:
Smith's wife suffered from anxiety and poor sleep, and Smith was determined to find a solution for her, which he found with Superior Hemp Oil. "I'm an RN and psychotherapist and I've seen the ups and downs that someone on medications can present," Smith explains. His wife has been taking about a dropper full of cannabidiol for several months.
There was a period of time where Smith's wife tried to go without cannabidiol. "During that time, her sleep became more erratic and less settled, and her level of anxiety and reactivity came back in a way that had been there prior to starting the oil," Smith explains. "It took a couple of weeks before these manifestations of its absences began to show, so I'm pretty sure this is not a straight placebo effect."
"Now that she's back on it, I'm very impressed with the action of it," he says.
Smith played with his wife's dosage before he came to the decision of one dropper full a day. "It may very well be that some people respond to different dosages with this, just like any other medication, and have to experiment with a few bottles of it," he adds.
The Science:
Evidence suggests that cannabidiol can improve quality of sleep and reduce anxiety. One study found that cannabidiol blocked anxiety-induced REM sleep suppression, resulting in better quality of sleep. Another study found that the oil reduced participants' cortisol levels, which are linked to anxiety and stress in the body.
6. Terri Fredrickson's Dad's Dog – Seizures
The Story:
Cannabidiol purchaser, Terri Fredrickson, witnessed her father's dog having a seizure one afternoon and he immediately thought of cannabidiol oil. "We put the oil in his mouth and in less than a minute, he looked like he'd never had a seizure — ready to play, tail wagging. It was just an amazing thing," she explains.
The dog had suffered from many seizures in the past, and nothing had ever been able to help him. "My dad had never seen him do that [calm down in the middle of a seizure] before. It's good stuff!"
The Science:
Several studies indicate that humans with epileptic seizures can benefit from concentrates of cannabis that are high in cannabidiol. Now, pets are starting to reap the benefits of CBD as well. One study found that cannabidiol has anticonvulsant and antiepileptic properties with "high protective index" compared to common anticonvulsant drugs.
Roughly one to five percent of dogs can suffer from seizures, and they're often prescribed with phenobarbital, a common seizure medication. However, more and more companies are introducing cannabidiol and are even beginning to release dog-specific cannabidiol formulas to combat seizures.
The Bottom Line
It's simple: Phytocannabinoid rich cannabidiol, a dietary supplement from industrial hemp, is helping people find healing in safe, holistic ways. These stories are only the beginning. People are just starting to realize how important this completely legal natural compound is and will continue to be in the future. And as time passes, researchers will keep uncovering cannabidiol's important health benefits and vast potential. Learn more here.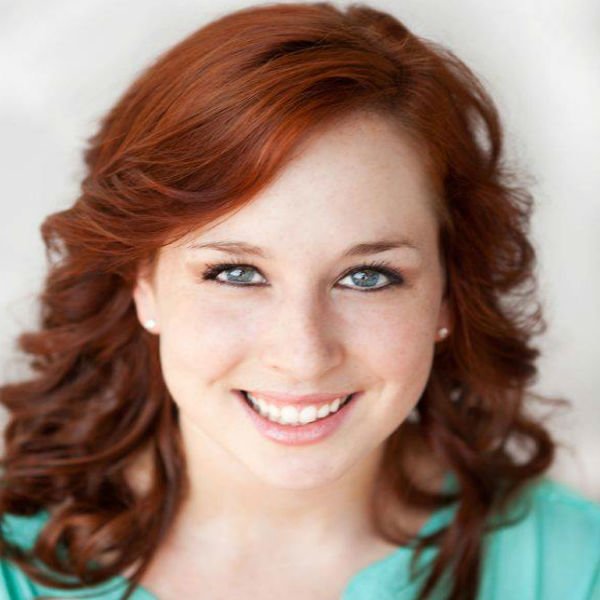 Meredith Minor is a freelance writer, dance teacher, avid reader and wife from Nashville, TN.

Submit your story or essay to Buzzworthy Blogs