Wondering about antibiotics side effects? Not many people understand that antibiotic resistant superbugs are not the only side effect to consider when choosing to take an antibiotic. Of course, antibiotics have there place, but many doctors are over-prescribing them and patients are demanding them when they aren't necessary or helpful.
"We are realizing antibiotics are not completely harmless, and prescribing them is not a decision to be taken lightly," Dr Kieran Hand, consultant pharmacist at Southampton General Hospital and a spokesman for the Royal Pharmaceutical Society told the Daily Mail.
While not all antibiotics have long-lasting side effects, there are some that can actually cause permanent damage to the body. Here is a list of five of the most widely prescribed antibiotics with serious side effects.
Antibiotics Side Effects #1. Ciprofloxacin
Ciprofloxacin, commonly known as "Cipro," is an antibiotic that belongs to the class of drugs known as fluoroquinolones. It is used to treat bacterial infections of the skin, lungs, bones, and joints. The list of side effects mentioned in the current FDA warning on cipro include: tendon rupture, liver damage, negative effects to the central nervous system, intestine infections, peripheral neuropathy, serious heart rhythm changes, and joint problems. All packaging of cipro carry a "black box" warning mandated by the Food and Drug Administration.
During our research, we came across one case where a woman woke up with an all-pervading tight feeling in the backs of both calves after a five day prescription. "I could barely walk; I thought the tendon was going to snap," she recalls."Ten days later, when I was standing making tea in the kitchen, something did seem to snap in the back of my left calf. The pain was so sharp I felt like I'd been shot or kicked, and I blacked out for a few seconds. Afterwards, I was in excruciating pain."
It can take six months, on average, to get back to normal activities after an Achilles tendon rupture, but in some cases much longer. A month after taking ciprofloxican, the above patient was still incapacitated.
Antibiotics Side Effects #2. Amoxicillin
Amoxicillin is one of most widely prescribed antibiotics in the U.S. It's often prescribed for bacterial infections of the chest, dental abscesses, skin infections, urinary tract infections, Salmonella infections, Lyme disease, strep throat, and chlamydia infections. A study published on Lancet mentions that amoxicillin could trigger serious side effects such as nausea, vomiting, rashes, wheezing, a swollen tongue, and antibiotic-associated colitis. The study also found that amoxicillin is not effective in treating a number of conditions that it is currently being prescribed for.
Another recent study published in the Canadian Medical Association Journal (CMAJ) revealed that amoxicillin and amoxicillin-clavulanic acid can often lead to unexpected side effects, such as diarrhea and candidiasis.
In a case published in the Daily Mail, an elderly woman developed excruciating pain in her groin, leg, and ankle following a prescription of amoxicillin for a chest infection. She now requires daily pain relief and a wheelchair.
Antibiotics Side Effects #3. Levaquin
Levaquin is one of the most prescribed antibiotics belonging to the fluoroquinolones class of drugs. It is prescribed for respiratory tract infections, cellulitis, urinary tract infections, prostatitis, anthrax, endocarditis, meningitis, pelvic inflammatory disease, traveler's diarrhea, tuberculosis, and the plague.
As per the data available on the FDA website, Levaquin may cause severe side effects such as tendon rupture, liver damage, CNS side effects, intestine infection, peripheral neuropathy, serious heart rhythm changes, and joint problems.
From November 1997 to May 2011, more than 85,000 adverse reactions to Levaquin were reported to the Food and Drug Administration, including 1,174 deaths. A New York Times article mentions that in 2010, Levaquin was the best-selling antibiotic in the United States and it was also the subject of more than 2,000 lawsuits from patients who had suffered severe reactions after taking it.
Johnson & Johnson has faced thousands of lawsuits, claiming Levaquin caused tendon injuries — and that J&J didn't do enough to warn patients and doctors of the risk, according to an article that appeared in FiercePharma.
Levaquin's official label now includes a "black box" warning of the risk of tendon ruptures — a warning the FDA added in 2008 on all antibiotics in Levaquin's class.
Antibiotics Side Effects #4. Moxifloxacin
Moxifloxacin, commonly known as Avelox, is also an antibiotic of fluoroquinolones class. It is prescribed for the treatment of acute bacterial sinusitis, acute bacterial exacerbation of chronic bronchitis, community-acquired pneumonia, complicated and uncomplicated skin and skin structure infections, and complicated intra-abdominal infections. Some of the serious side effects listed on the FDA website for moxifloxacin, which is manufactured by our dear friends at Bayer are peripheral neuropathy, aggravation of the myasthenia gravis symptom (e.g. eye muscle weakness, droopy eyelids, and blurry vision), serious allergic reaction, skin rash, tendon rupture, central nervous system effects, change in the heart rhythm, intestine infection, and photosensitivity.
In 2011, the FDA added two boxed warnings for this drug in reference to spontaneous tendon ruptures and the fact that moxifloxacin may cause worsening of myasthenia gravis symptoms, including muscle weakness, and life-threatening breathing problems.
Now, two new potential side effects are coming to light. In a study from Taiwan, more than 78,000 diabetic patients who received fluoroquinolones were monitored for dysglycemia, including hyperglycemia and hypoglycemia.
The risk of hypoglycemia associated with moxifloxacin was even higher if patients were taking insulin. According to the October 1, 2013 issue of Neurology Alert, fluoroquinolones, especially moxifloxacin, is associated with severe dysglycemia in diabetic patients and that clinicians should "prescribe quinolones cautiously" in diabetic patients.
New research also supports an association between treatment with the oral fluoroquinolone moxifloxacin and uveitis, which is the inflammation of the middle layer of the eye (uvea).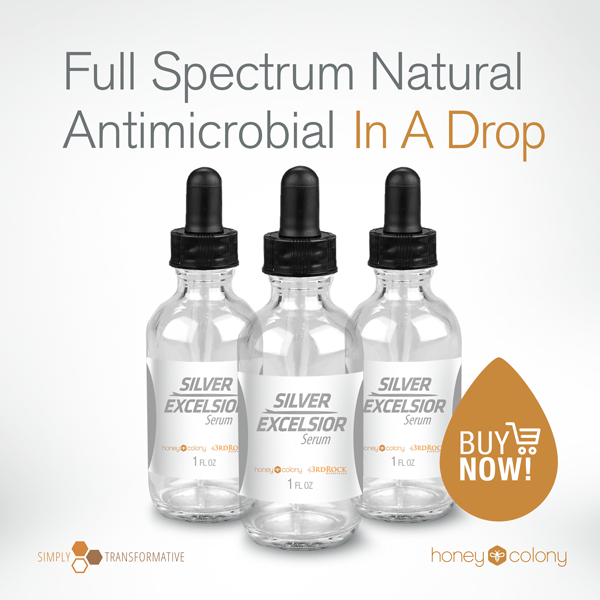 Antibiotics Side Effects #5. Augmentin
Augmentin, a combination of amoxicillin and clavulanate potassium that forms an active ingredient known as co-amoxiclav, is a penicillin antibiotic medication used to treat bacterial infections of the sinus, ear, lungs, skin, and kidneys.
Serious side effects of Augmentin include watery or bloody diarrhea, jaundice (yellow skin), fever, easy bleeding or bruising and pain, according to Drugs. Users may also experience muscle weakness, numbness or tingling, dark urine, clay-colored stools, or fevers.
Growing Resistance And Implications
Millions of people are being prescribed antibiotics for treating conditions that don't require the use of antibiotics. Most people are not are aware of the serious side effects, and by the time they incur permanent damage to their body, it's too late.
"The existence of these side effects means that antibiotics should be employed only when necessary, at the appropriate dose, and for the appropriate length of therapy," says Amesh A. Adalja, a Senior Associate and infectious disease physician,Center for Health Security at the University of Pittsburgh Medical Center. "In addition to side effects, people should be concerned by the alarming rates of resistance that are occurring in bacteria fostered by injudicious use of antibiotics. If antibiotics are rendered obsolete by resistance, modern medicine will grind to a halt."
[Editor's Note: We have looked for safe natural antimicrobials for over three years, and have landed with Silver Excelsior (condensed form of chelated silver you can carry anywhere) and a DIY solution you can use to make your own colloidal silver, Silver Healer. Test them out risk free.]