Earlier this year, two Canadian researchers found that a particular strain of cannabis could be used for the prevention of COVID-19 symptoms. Olga and Igor Kovalchuck began testing the strain years ago, in the hope that it could help fight inflammation related to cancer. However, when the pandemic struck, the two researchers decided to change direction and test it as a herbal remedy instead. As researchers race to find a vaccine for the virus, scientific communities have started to ask: can cannabis help prevent illness?
The Kovalchucks' research was published in the April edition of the online medical journal, Preprints. They concluded that the C. Sativa strain of cannabis could potentially be used as a preventative measure against the virus. The results also suggested that the strain could develop additional holistic remedies, such as cannabidiol-based mouthwash. Products such as mouthwash or throat gargles could be tested for their potential to decrease oral viral transmission. 
A Brief History Of Cannabis As A Herbal Remedy
Previous research shows that the plant cannabinoids, CBD and THC, are well-known, and are used as a herbal remedy for many diagnoses. They've also been widely acknowledged as anti-inflammatory remedies for their users. Regular cannabis use has been linked to a decrease in chronic inflammation and build-up of free radicals. In a 2007 Clinical Neuroscience report, researchers Natalya Kogan and Raphael Mechoulam explain that "cannabinoids may prove useful in pain modulation by inhibiting neuronal transmission in pain pathways." This suggests there is hope for cannabis to be used to prevent illness, as it has been used to assist in pain management.
Alongside pain management, studies have also concluded that CBD-based medication has a positive effect on people who suffer from anxiety. People who struggle with insomnia (which can be a secondary symptom of anxiety) have also had positive experiences with CBD. These holistic remedies are successful due to the cannabinoids' anxiolytic and antiemetic properties — which are both anxiety-relieving and nausea-preventing.
On the other side of the spectrum, cannabis use has been proven to help people suffering from eating disorders and vomiting. Kogan and Mechoulam found that after cannabis use, the CB1 receptor played a part in body weight regulation and appetite control. In 2018, the FDA approved low doses of CBD for children suffering from seizures. And now, in 2020, researchers are trying to find a way to use cannabis to fight a worldwide pandemic. Knowing the information found through these studies, it's safe to say that cannabis has become a pertinent resource in hopes to prevent illness.
Cannabis Creates A Clinical Opportunity
With knowledge of previous research in the field, CBD has become a reasonable candidate for clinical tests. There's still a lack of evidence that suggests CBD be used to treat viral illnesses. However, the clinical tests conducted by the Kovalchucks have created a sense of optimism in the science community.
The research found that with its ACE2 modulator properties, the cannabinoid cannabidiol could possibly prevent the virus from propagating. According to the study, "modulation of ACE2 levels in these gateway tissues may prove a plausible strategy for decreasing disease susceptibility." This all depends on our body's ACE2 levels, which essentially work as doorways for viral infections. To put it simply, the researchers concluded that cannabis could act as a protective method by decreasing the level of ACE2 gene expression. This means that it would temporarily close the doorways to the virus, and could prevent illness altogether.
As claimed by many researchers, Acute Respiratory Distress Syndrome (ARDS) is the leading cause of death in severe COVID-19 cases. The Kovalchucks' study suggests that the C. Sativa strain could potentially be used as a herbal remedy to help avert lung destruction in patients. Cross-referencing the Kovalchucks' research, Dr. Babak Baban, immunologist and corresponding author of the Cannabis and Cannabinoid Research journal, found similar results. They also found that this particular strain could possibly help the lungs recover from overwhelming inflammation caused by the virus.
Returning to the Kovalchucks' report, this could be a viable treatment because of the strains' abnormally high anti-inflammatory properties. These effects of the herbal remedy are said to improve oxygen levels present in the blood. This will, in turn, enable the lungs to recover from ARDS damage.
Researchers' Concerns
Although CBD can be incredibly beneficial as a herbal remedy for many health issues, there are still some concerns that researchers have. In terms of clinical testing, as mentioned earlier, Dr. Babak Baban found similar results to that of the Kovalchucks. What Dr. Baban also found, though, were some concerns regarding CBD and immune function.
Dr. Baban conducted a test on mice using Polyinosinic: Polycytidylic acid (POLY I:C), which is an immunostimulant given to simulate viral infections. After injecting the POLY I:C into the nasal passageway, the mice were given a shot of CBD in the abdomen. They gave the treatment at about the same time a human would seek out treatment to prevent illness. Researchers found that if CBD is given too early, it might interfere with the proper immune function against the virus.
This is a significant finding through clinical testing. If CBD were given to fight COVID-19, there would need to be specific measures in place that will ensure no harm to the patient. According to Dr. Giuseppe Aragona, M.D., a General Practitioner and medical advisor from Prescription Doctor: "unfortunately [CBD] would not be helpful to everyone. Some people develop respiratory problems when they take cannabis, something that would contribute to and complicate COVID-19 further, as the virus attacks the respiratory system."
These concerns won't hinder the opportunity for CBD to be used in our future. However, researchers must always consider all possibilities to prevent illness. And given how dire the situation has become, it's important to not rule out any possible therapies.
So, What Does Our Future Look Like?
There are countless holistic remedies out there, but CBD can be very beneficial for a good deal of different diagnoses. However, it's important to realize that there is still a lot of research and testing that needs to be conducted. For now, the most effective cannabis strain requires further validation by experts in the science field. Nevertheless, this offers some hope for our future to prevent illness and stop the destruction of contagious diseases.
If the idea can be proven and the tests continue to be successful, the next steps will involve manufacturing the strain into medical formations. This will allow the strain to be used for the prevention and treatment of patients suffering from the virus.
The truth is, trying to find a cure or vaccine for the virus has become a waiting game. Researchers and scientists in the medical field are trying their absolute best to consider and test all possibilities, CBD being one of the most hopeful resources yet.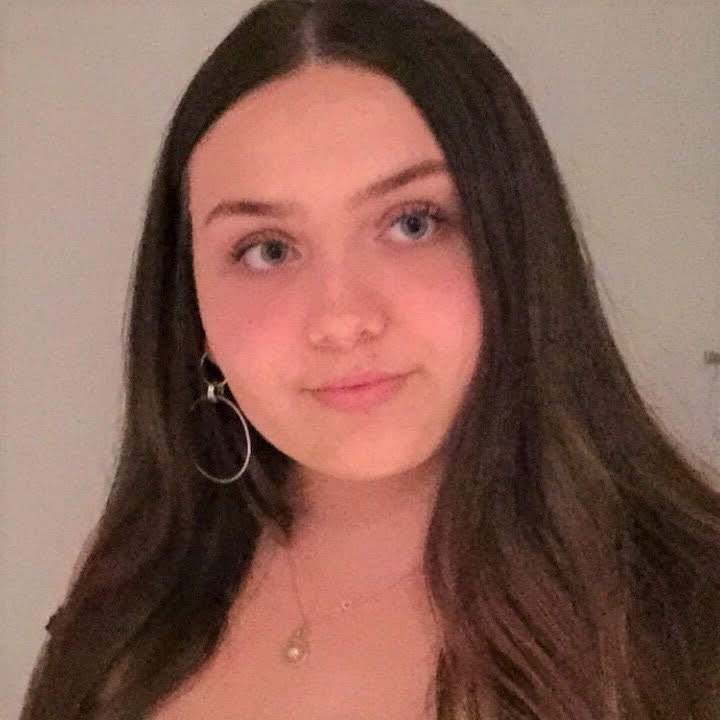 Nadia Chapman is an Australian freelance writer and journalism graduate. She writes to enlighten others in the health and wellness space. She also writes blog posts on Medium about womanhood, sex, relationships and mental health. Connect with her on Medium @nrchapman.
Submit your story or essay to Buzzworthy Blogs.