Have you been fantasizing about long-term travel?
If you're a world traveler, you're likely familiar with the responses that come when you tell your friends you've decided to pack a bag, quit your job, and skip town.
"I'm so jealous," and, "Ugh, you're so lucky," are oft-repeated replies.
These are funny reactions – as if travel is something that chooses only the lucky ones and passes everyone else by. But, really, long-term travel has nothing to do with luck. It's a choice that involves a bit of planning and sacrifice, a willingness to forgo all things comfortable (especially mattresses), and a hefty amount of guts to just go.
The perception that long-term travel is only for the privileged, the rich, or those with dual nationalities is flawed. Consider that between 200,000 and 250,000 young people ages 16 to 25 do long-term travel (from three to 24 months) each year. In Europe, many consider taking a "gap year" a rite of passage, not an unattainable fantasy that only trust-fund kids can afford.
The merits of long-term travel are hard to quantify and even harder to overstate. While saving up enough money beforehand is a much less risky undertaking, it's also limiting in that your travels will come to an end when the money's gone, which is usually a much shorter interval than the time it took to earn it.
So, in the tradition of all those who have hit the road before us, we bring you the top ways to find low airfare, book a one-way ticket and travel the world for free, or at least, for as much as you'd be spending if you stayed home.
Long-Term Travel Technique #1. Teaching English as a Foreign Language
If you're reading this sentence, you have something a vast majority of the world population really wants: the ability to speak intelligible English. A third of China's population (roughly 400 million people) are currently learning English, and they want people like you to teach it to them. The acronym TEFL is a blanket term that refers to teaching English abroad in a general sense; there is no set way to get certified as a TEFL teacher, nor is there a requirement to speak the language of the host country.
Once you are certified — which you can do at home or abroad — hiring practices depend on the nation or part of the world you wish to visit, and it's important to do your research carefully. Passing a TEFL certification course means you can work a variety of jobs, from tutoring to teaching at private language schools, high schools and universities – all while living in a foreign country.
Long-Term Travel Technique #2. Skill Share
Have a skill you can offer or teach others; can you, for instance, teach surfing, diving, or yoga, be an entertainer on a cruise ship, or help redesign a resort? Search for resorts and vacation destinations in locations that appeal to you and reach out to them, explain your qualifications, and offer your services. Often, in developing countries, hotels and resorts are looking to hire high-level professionals and cannot find them locally. In exchange for working, you might only get accommodation and food. But that's a good start, and you can always find more work once you get there.
Long-Term Travel Technique #3. WWOOF
The growth in interest in organic agriculture worldwide means that there are more opportunities than ever to travel and farm at the same time. World Wide Opportunities in Organic Farming (WWOOF) has networks in roughly 100 countries around the world, from coffee farms in Kona to dairy farms in South Africa. While WWOOFing, you're given food and accommodation (which isn't necessarily plush), but it's not free either. You will have to get your hands dirty and work hard, though you will hopefully be learning valuable skills and tenets or organic farming and gardening at the same time.
There is no international WOOFing site; instead, you must search listings on each country's website, then make arrangements with a host whose requirements and setup suit you.
Long-Term Travel Technique #4. Go Off the Books
The biggest hurdle for many who want to stay away a long time by working abroad is getting the correct visa to do so. While most countries do require a specific visa to get a proper job, it's often the case that menial, off-the-books work is available if you know where to look. While this certainly depends on the country or city you're in (big cities in developed countries are more likely to have employers that follow the rules), finding work in domestic/child care, construction, promotional, or part-time work in a hostel or bar is not an impossibility once you're on the ground meeting locals and searching classifieds.
To get a sense of what's available before you go, start by searching Gumtree (which is similar to Craigslist, but used much more widely outside the United States). While it might not be a good plan to depend on this from the get-go, it's certainly a way to extend your trip once you're already in a country and your funds are running low.
Long-Term Travel Technique #5. Volunteer
There are countless options to volunteer abroad. However, some of them require you pay more than just your costs – which, while not always a scam, isn't really necessary. Just be sure that the organization you're on-board with stands for something you actually believe in. Religious organizations aren't going to be subtle about why they are in a given country, so don't assume you'll be able to ignore religious undertones if that's not something you really want to promote.
Long-Term Travel Technique #6. Travel Begets Travel
Perhaps the most beautiful thing you'll discover on the road is you'll make random friendships with people from all over the world. If you've never done it, you'll be surprised how easy it is to make friends as a solo traveler. Nearly everyone you meet is in the same mindset of possibility and self-discovery. The upside of that, of course, is the next time you want to hit the road, you'll realize you have friends in New Zealand, Belgium, and Singapore, all of whom you met while staying in a seedy hostel in Amsterdam.
If your new friends have offered a place to crash in the Southern Hemisphere somewhere down the line, don't be shy about getting in touch — that's the single most compelling reason not to delete your Facebook account. And just make sure you're willing to do the same when they contact you.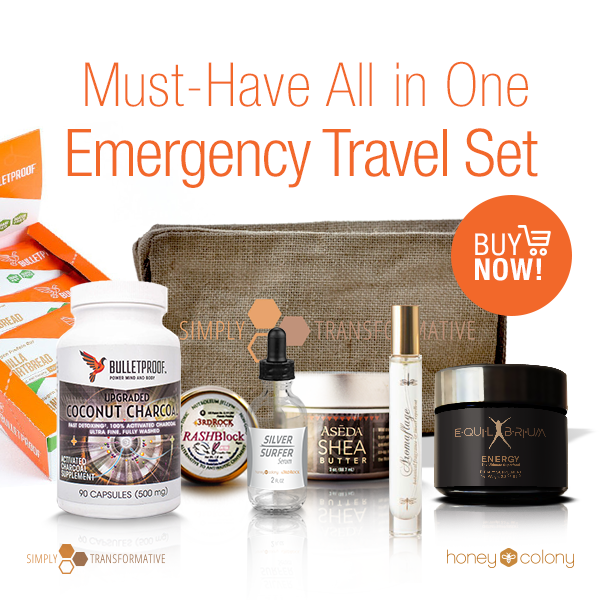 Long-Term Travel Technique #7. Couch Surf
To an older generation it might sound like an Internet predator's playground, but CouchSurfing is a remarkable community comprising nearly 4 million members worldwide, all of whose primary motivation is meeting new and interesting people. Using it properly means creating an account – on which you provide your mission, philosophy, and interests, as well as any skills you can offer – and, over time, acting as both guest and host while providing feedback and building credibility.
There are security measures in place, and according to CouchSurfing CEO Daniel Hoffman, "We have had more than 6 million positive experiences, with only a tiny fraction of 1 percent negative."  While it might not be the best way to secure accommodation for months at a time, it's a great option for shorter trips once you're already based somewhere for a few months.
Regardless of which of these options suits you best, there's one thing you absolutely must have if you want to hit the road for an extended period: a willingness to make it work. It won't be an easy ride, and you will have moments when your plan is nonexistent and your funds are lingering in negative territory. But those moments — the ones that cultivate resourcefulness and resilience — are precisely why travel changes you as a person. They also make for the best stories down the line.
Rosie J. Spinks is a freelance journalist living a one bag life. She is the cities editor for GOOD Magazine and her writing also appears in Sierra Magazine, Marie Claire, Dwell, The Ecologist, The Magazine App, The Londonist, EcoSalon & others. You can follow her journey and writing on Twitter and Tumblr.
Submit your story or essay to Buzzworthy Blogs.
This article was published in EcoSalon on August 10, 2012 and is reprinted by permission from the author.