By Corie Richter, HoneyColony Original
Have you ever considered beeswax for your skin? You may love your Vaseline but that's likely because you don't know the full story. While petroleum jelly  is used for a host of things like a base for makeup, or against chapped lips, the reality is you are using crude oil, which is not a renewable source or healthy for you.
Did you know that studies link the use of petroleum products to breast cancer, acne, and early aging of the skin—plus myriad adverse effects? Research demonstrates the skin absorbs about 60 percent of the products we apply. People use petroleum based products so much, often daily, that it creates layers that block skin pores from releasing toxins and moisture, and the skin suffocates.
Do you want to absorb essentially the same hydrocarbons that go into your vehicle's gas tank?
A Brief History
Petroleum Jelly—The Rub Behind The Goop
Many folks have already learned about all natural Waxelene—developed by Todd Cooper and Ejyo Remington, two eco-conscious businessmen who were searching for a totally natural product that would match the positive benefits of the jelly. What they came up with was a product that far exceeded the quality of the old standby. Instead of crude oil, they encourage you to use beeswax for your skin. Beeswax is a natural emulsifier that infuses skin creams with the delicate rich scent of honey while sealing in moisture.
Here are six reasons to use beeswax for your skin:
1. Provides deep, penetrating moisture
2. Softens skin
3. Creates a protective layer
4. Shields from infection
5. Heals minor abrasions
6. Won't clog pores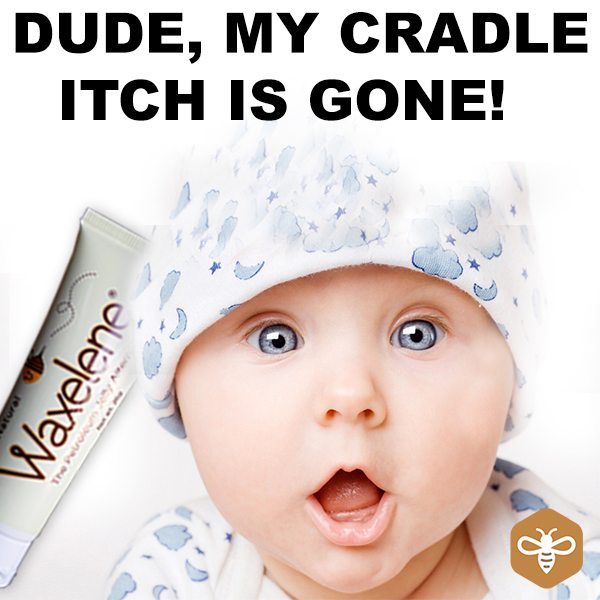 Waxelene does not clog skin pores and contains no toxic ingredients. It contains only beeswax, organic oil of rosemary, organic soybean oil, and Vitamin E distilled from Non gmo soybeans. The elements need no preservatives to maintain freshness and are naturally antibacterial.
Waxelene is smoother and lacks that greasy feeling of petroleum. Soybeans are a super food and super product that increases the firmness, elasticity, and suppleness of skin. Beeswax is anti-bacterial and anti-oxidant. It is also naturally anti-inflammatory.
Todd and Ejyo worked six months on a patented aeration process that allows Waxelene to be absorbed into the skin without clogging it. It applies easily and only a small amount in needed.
Parents love it as a treatment for and protective barrier against diaper rash. Athletes use it to prevent chaffing. In fact, it was used at the Susan G. Komen 3-day for the Cure and the San Francisco Marathon aid stations. Hollywood makeup artists are applying it to stars such as Halle Berry.
The list of uses is endless and the number of knowledgeable consumers is growing. The Waxelene Flip-Top Tube is the fifth best seller in the body care section of Whole Foods' Northern California markets. It's also sold in retail outlets nationwide and is available online at HoneyColony.
Todd and Ejyo are committed to eco-friendly sustainable energy: from natural/organic ingredients to recyclable glass jars and 100 percent recycled boxes. Their production facility is located in the USA and utilizes 100 percent renewable energy.
Both founders have science backgrounds, as well as share an interest in healthy living. Ejyo is a third-generation environmentalist. No stranger to organics, Todd owned an all-organic, made-from-scratch restaurant in Oregon where he learned much about fine dining and sourcing local organic ingredients.
Much to their credit, Waxelene and its components have never been animal tested. The company is a proud member of PETA's Beauty Without Bunnies Program, and their products are "cruelty-free"-certified by the Leaping Bunny Program.
To demonstrate his resolve for petroleum alternatives, Todd recently drove his electric car across the country. He attended the Natural Products Expo East, presenting Waxelene. The CEO has been emphasizing that the use of natural products does not mean sacrificing quality or value. Consumers are getting the best ingredients and can be confident that the next generation of green products will outperform their conventional competitors.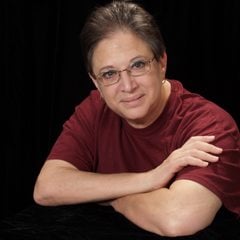 Corie Richter is a freelance writer who is a retired nurse and physician assistant. She specializes in healthcare and educational writing, with occasional forays into human interest and commentary. The author of two non-fiction books, her work has been published online and in notable print media.