It's time for a new you. You want to boost your overall health, with improved energy, mental clarity, and immunity. Although inner health can eventually shine through to our appearance, you may also want to support the outer limits of your body–your skin and hair–at the same time for a complete makeover. Our Total BodyCare Health Bundle includes four products to support your general health, skin, hair, and body odor prevention.
Total BodyCare Health Bundle
When was the last time you gave yourself a total makeover, from the inside out?
Our Total BodyCare Health Bundle includes four Hive favorites to support your:
Each product provides more than just a superficial improvement. Instead, you can expect improved cell and tissue integrity as the basis for your new look and lease on life.
Black cumin seed oil is an ancient, all-purpose remedy that enriches, invigorates, and assists in maintaining overall health. It has been found in sites including King Tutankhamun's tomb and was described as "the remedy for everything but death" for all who could obtain it.
Ranging in origin from southern Europe to North Africa and the Middle East, black cumin (Nigella sativa) seeds grow on bushy plants with flowers from white to dark blue in color. Uses of black seed oil have included bronchial asthma, headaches, dysentery, infections, obesity, back pain, hypertension, and gastrointestinal problems.
Zatik's premium-quality, cold-pressed, and organic Egyptian black cumin seed oil contains these essential ingredients:
Phytosterols, which support healthy blood cholesterol levels
Tocopherols (vitamin E), protect cells and tissues against oxidation and advanced aging
Thymoquinone, which research suggests may reduce inflammation and ailments that arise from cellular mutation
The cold-pressed process preserves all the health benefits of the seed as it is transformed into oil. Historically, it has also been used to fight bacteria, viruses, parasites, and fungal infections. Modern medicine has now shown black cumin to have anti-inflammatory properties and provide relief from joint ailments.
Why We Love Black Cumin For Our Total BodyCare Health Bundle:
Made in the USA in an NSF GMP Certified Facility
Unrefined premium quality organic cold-pressed oil for maximum health benefits, zero rancidity
Contains thymoquinone which aids in balancing cholesterol
Contains the potent antioxidant thymoquinone
Contains tocopherols (the vitamin E spectrum), which support a healthy immune system and boost metabolism
Contains Omega fatty acids for a healthy heart and blood vessels.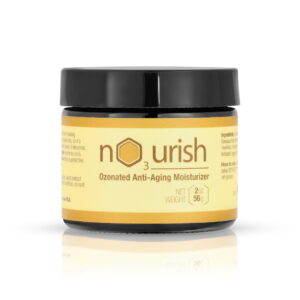 Looking for a truly anti-aging moisturizer? NO3URISH rejuvenates your skin with four of nature's most effective healing agents: jojoba oil, ozone, beeswax, and bee Pollen!
Jojoba oil is much-loved as a skincare ingredient, as it is near-identical to your skin's natural oils. It's easy to absorb and won't clog your pores.
Ozone gives you an oxygen boost, while nutrient-dense bee pollen helps your cells and tissues stand up to premature aging. Finally, beeswax acts as a protective barrier against pollutants and irritants while allowing your skin to breathe. Together, their benefits are greater than using everyone individually!
Why We Love NO3URISH For Our Total BodyCare Health Bundle:
The Wonders of Jojoba:
Jojoba is a woody shrub well-adapted to the harsh desert climate of the southwestern US. Its beauty benefits stem from a nutrient profile including all the vitamins and minerals you need for healthy skin and hair. Vitamin E, the B-group vitamins, copper, zinc, selenium, iodine, and chromium are all found in jojoba. It's even gentle enough for sensitive skin and doesn't cause acne when used on a shiny, uncooperative T-zone.
Even better, jojoba is also wonderful on unsightly scars and can speed up the healing process of wounds. Despite being an oil, jojoba is beneficial against acne thanks to its antimicrobial properties. The iodine content of jojoba may be effective against harmful bacteria growth that causes pimples, blackheads, and breakouts.
Outstanding Ozone:
Ozone, otherwise known as activated oxygen, is generated by adding an electrical charge to pure oxygen. However, ozone actually contains three oxygen atoms instead of the two that make up the "regular" oxygen we breathe. As ozone is heavier than oxygen,  it "falls" through the air and attaches to pollutants, cleaning the air we breathe. The third atom scavenges bacteria, viruses, odors, pollutants, and free radicals.
While it only lasts 20 minutes, ozone is a natural powerhouse of healing thanks to its extra atom. Over 3,000 medical references demonstrate the safety and efficacy of ozone, and several thousand European doctors currently use medical ozone.
Operating rooms, water systems, and swimming pools make use of ozone, especially in Europe. It's still not FDA-approved, even though some alternative practitioners use it to fight infection. However, the process of bubbling ozone through plant and vegetable oils dates back to the beginning of the 19th century. People with lung infections and other respiratory disorders would inhale the fumes from the ozonated oils as part of their treatment.
Anti-Aging Effects of Beeswax
Beeswax is an antioxidant, anti-inflammatory ingredient that has been shown to lower cholesterol, soothe pain, and treat digestive ailments when taken internally. As a skincare ingredient, it helps protect you from environmental assaults, while holding in moisture and reducing dryness, all without clogging pores and suffocating the skin. Just like honey, beeswax is antibacterial, helping to keep skin clean and reducing the risks of product contamination.
A 2005 study found that a honey/beeswax mixture inhibited the growth of bacteria and fungus, making it a potential treatment for bacterial skin conditions. When you use it, you attract water molecules, helping to keep your skin hydrated over time. Beeswax is also a wonderful source of vitamin A, which helps with cell turnover and reconstruction.
Ancient Bee Pollen
Bee pollen is a nutrient-dense superfood loaded with zinc, silica, and other skin-boosting substance. Its extremely high amount of antioxidants prevent free radicals from stress, pollutants, chemicals in your environment, and radiation from the sun.
Neil Naturopathic Hair Care
For hair care founded on principles of naturopathic medicine, look no further than Neil. Naturopathy is guided by the principles of treating the whole person and focusing on the underlying causes of poor health. Neil Naturopathic, as a result, treats your hair as the living system it is while avoiding carcinogenic and neurotoxic chemicals found in conventional products.
Neil Naturopathic: Root & Scalp Shampoo is the perfect solution for anyone who suffers from scalp irritation or inflammation. The naturopathic blend of ingredients, including spirulina and pine tar, penetrates deep into the scalp. Together, they offer relief from dandruff, seborrhea, dermatitis, eczema, and many other scalp conditions.
Why We Love It:
A naturopathic blend of oils, botanical extracts, vegetable proteins, and gentle surfactants
Reduces scalp irritation and inflammation that causes dandruff, seborrhea, dermatitis, eczema and other conditions
Leaves your scalp with a clean and fresh feeling, and hair that's bouncy, shiny, and full of life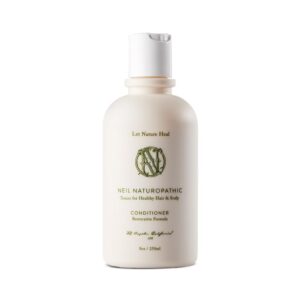 Neil Naturopathic's Restorative Conditioner offers a deep conditioning treatment that follows naturopathic principles. Instead of simply coating hair, it is a deep conditioning treatment that absorbs into your hair. The ingredients, including aloe vera; and rosemary, peppermint, and lavender oil, are chosen to restore a balanced pH while reviving elasticity and strength. Over time, your hair becomes bouncy, shiny, and full of life.
Why We Love It
A nourishing, plant-based formula that conditions hair and scalp
An excellent monthly deep-conditioning treatment mask to rejuvenate damaged hair and chemical treatments
Naturopathic blend provides a deep conditioning treatment that absorbs into hair, rather than coating it
Restores the natural pH essential to maintaining healthy hair and scalp
Revives hair elasticity and strength for hair that's bouncy, shiny, and full of life.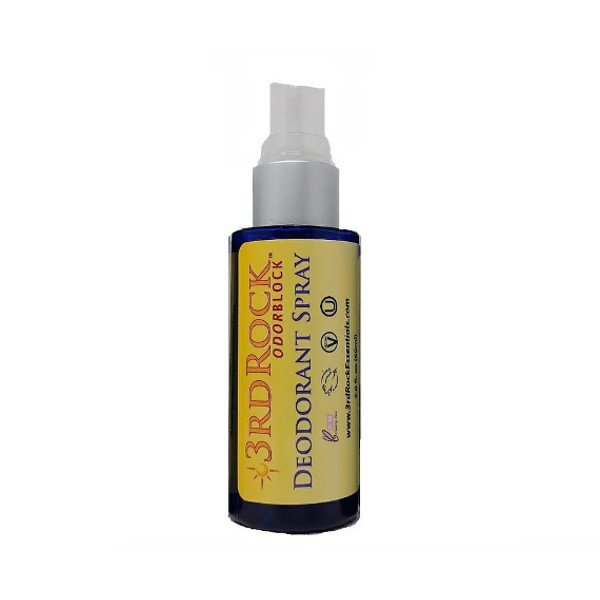 Perhaps America's best deodorant, this non-toxic, alcohol-free deodorant features a natural deodorant recipe exclusively comprised of edible ingredients. (Don't, however, actually eat the deodorant.) Not only are you protected against body odor, but you're also protected from the cancer-causing aluminum and parabens found in most antiperspirants, as well as the synthetic "fragrances" in standard deodorants.
What's more, 3rd Rock ODORBlock is transparent — so it doesn't leave streaks on clothing — and the organic ingredients soothe and moisturize the skin as they eliminate the bacteria that cause offensive smells. In fact, the recipe is so safe even children can use it without the risk of hormonal side effects and the only place you can't safely spray ODORBlock is in your eyes!
Each spray tube is sized to fit discreetly in a purse or carry-on bag. That way, you'll never again have to settle for nasty, synthetic deodorants or antiperspirants, no matter where you find yourself. And, as per its own self-imposed, rigorous standards, 3rd Rock avoids all animal testing.
So why risk the possibility of developing breast or prostate cancer with your old deodorant (yes, it's true!), when 3rd Rock ODORBlock offers an alternative that's as safe for the environment and our furry friends as it is for you? Clean up your life and trash the poisons!
Why We Love 3rd Rock ODORBlock For Our Total BodyCare Health Bundle:
Food grade, edible, organic ingredients
Effectively eliminates bacteria
Prevents odor as well, if not better, than conventional deodorants and antiperspirants
One of the longest-lasting, most effective all-natural deodorant recipes
Contains no cancer-causing agents, such as aluminum, parabens, and synthetic "fragrances"
Transparent
Soothes and Moisturizes
Alcohol-free
Non-toxic
Purse-sized
Not tested on animals