By Brianna Berry, Buzzworthy Blogs
There is nothing worse than preachy people. No matter what brand. Whether it be about religion, politics or a lifestyle choice, etc. … more often than not, the behavior is likely to send the person being reprimanded in the opposite direction. Typically, those preaching are simply expressing passion, but doing it in the wrong manor. Vegans are extremely passionate people, but not ALL of them are preachy. In fact, as we delve into the future of our health and diets, we are beginning to open our eyes to the benefits of such a diet. And the more this occurs, the more accepting everyone is becoming. Everyone has a Vegan or Vegetarian loved one, friend or co-worker these days.
I write this from the perspective of a Non Vegan, Non Vegetarian … I'm just married to one. In all fairness, we're also political opposites, but that's another story. We always get a few funny questions and assumptions. I am also a stark east coaster and he was born and raised in the Bay, so I think that puts an assumptive spin on things too. First of all, everyone always thinks I am the Vegan because I am female. It's amusing to see that this is still a stereotype of the lifestyle. UG! Man must eat meat! Next people always ask us the golden question, the one that constantly has us laughing. The one that puts our love and commitment to shame. "How do you guys do it?"  Which is usually followed by a snide "I could never …" And this is coming from BOTH sides.
What? Do what? There are many people out there that still cannot believe a Vegan and Non Vegan could cohabit in harmony. It just isn't so. Well I happen to believe our way of life has transcended this archaic assumption. In fact, being involved with a Vegan has greatly improved my diet and outlook through no pressure at all. My husband simply does not pressure me. It's very easy … we don't tell each other what to eat. He leads by example. So that being said, here's a few simple rules we follow to (shockingly) live in peace and respect one another. Or you can also refer to it as tips for the preachers out there:
1. Don't ever make a face and ask "Are you really gonna eat that?"
Yes. I ordered it; you were sitting right across from me. If the person has partaken in any Vegan or Vegetarian dish with you, you may not have a right to say anything. The same goes for non vegans alike. Respect what each other eats and if you can't, then you can't eat together. Which is unfortunate, since how are you going to show them how awesome you feel from your Vegan diet if you only surround yourself with other Vegans? If your true motive for Veganism is the values, than alienating yourself from the audience you want to reach is a major step in the wrong direction.
2. Respect the conversation flow.
If you want to argue the philosophy of Veganism, you have to allow for people's boundaries. Patience is a virtue because people's boundaries can often be shifted with gentle coercion and good examples. This is done through healthy debate and keeping a cool head. Getting emotional shuts the argument down and makes your point moot. What's even worse is trying to elicit emotion. I will never forget a Vegan poster I used to see at Venice Beach with Ronald McDonald shredding bunnies and eating with a bloody mouth. My first thought was not "OMG! Now I want to be a Vegan too! Let me go talk to them and grab a flyer." It was "What's wrong with these people?  I just ate lunch." If you go over the top in making your point, you oftentimes lose sight of it. Same goes for the men that grunt and put my husband down for not eating meat. If you think we need meat that bad, insulting someone into eating it may not work.
3. Share and share alike.
I love to cook and I saw my husband's Veganism as a challenge. He always told me what he loved about me was that I was willing to try. Being adventurous with Veganism does not have to be outlandish. Simply shredding some spaghetti squash with zucchini curls and pasta sauce will do the trick. Now you have healthy spaghetti!
I only eat meat maybe once a week now. We cook all sorts of delicious recipes, and it's fun. I have created a fusion between Vegan and what I like for my regular diet. For example, I still love my Shepard's Pie, only now I make it with ground veggie burger and crispy toasted walnuts for a crunch. I actually like it way better than the regular recipe. And it allows us to sit down and eat the same meal together. Simple sacrifices and revelations like this are what bring my husband and I closer together.
So yes, a Vegan and a Non can fall in love and live peacefully. Taking into account how we speak to each other, showing respect and taking a chance on foods are great ways to get closer to people you love with opposite lifestyles. It's very simple, once I was shown how tasty some of these foods were and no one was breathing down my neck, my diet changed dramatically. Even if your approach to Veganism is a philosophical standpoint, engaging in sharing healthy recipes is good for everyone. You can introduce Non Vegans to yummy Vegan dishes, while gently discussing your views on animal rights. This seems a great start to bridging a silly gap that should have never been there in the first place! And in the end, if they don't want to share in the philosophy, at least they can share in the good health. Cheers!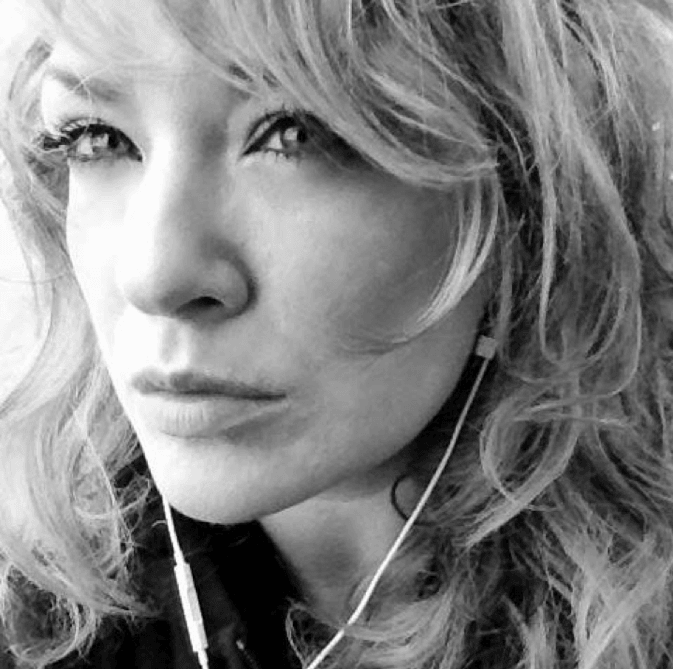 Brianna Berry first began writing professionally as a tech writer for an environmental testing firm and later for a digital media company. In addition, she writes several articles for blogs on a daily basis, all with SEO enriched frameworks. She has the capability to elaborate on a multitude of subjects that run the gamut from health and nutrition to cloud computing and even pop culture. A self admitted foodie, she cooks on a daily basis and always experiments in the kitchen. Brianna has her B.A. in Political Science from California State University Northridge with a minor in Psychology.
Submit your story or essay to Buzzworthy Blogs.