This Father's Day, give your dad some natural health remedies. Even dads who swear they'll never take herbal cures can be convinced! 
Like many others who enjoy the benefits of natural medicine, I had to discover it for myself–the hard way. I was born in the 80's when doctors pushed formulas and told mothers it wasn't healthy to breastfeed so much. Antibiotics and other prescription drugs were miracles of our time period–they were prescribed quickly without a second thought.
What's more, I was also the child of a pediatrician. It took a devastating experience with negative side effects to prescription medicine to shake off the deeply-engrained notion that Western Medicine was the cure to everything.
Ever since, I dove into alternative medicine and experienced amazing healing from natural remedies. I wanted to share the wonder of natural medicine with everyone I loved–especially my parents.
It was hard to convince my dad, who had a storehouse of pharmaceutical samples, that natural remedies were worthy of a try. It took a lot of emailing articles and studies combined with sharing personal stories.
And it also took gifts.
I'd always had a hard time figuring out what to get my dad for his birthday and Father's Day. He was always on top of the latest technology, wasn't into fashion, and bought way too many pointless gadgets.
So I realized I had to get him a gift that would really change his life. He'd been complaining about headaches for awhile, and was popping Tylenol nearly every day. So, I did a bunch of research on natural remedies for headaches, and I got him some Feverfew tinctures for Father's Day that year. He reluctantly decided to give it a try–and bam– he quickly saw the results and was hooked.
Unfortunately, that didn't mean he was open to other natural remedies, per se. I had to introduce each one slowly, as little gifts, throughout the age.
As our parents age, there are a few common health issues that come up. If you're looking for a way to get them more into herbal medicine, why not get your dad some natural medicine for Father's Day?
5 Natural Father's Day Gifts For Achy Dads (Based On Their Specific Pains)
1. Low Energy Dads
When most men turn seventy, they experience lower energy rates. This adds to the depressing sound of their age and the feeling that they're getting old. Many men this age take ginseng as a natural energy and virility boost.
But ginseng can only go so far on it's own. Help your dad take it up eight notches with Dragon Herbs 8 Immortals Adaptogenic Elixir. It contains ginseng as well as seven other potent and ancient Chinese ingredients that hold the secrets of vitality.
2. Bone Density Blues
By age 65 or 70 men and women lose bone mass and have less of an ability to absorb calcium, an essential nutrient for bone health throughout life. Osteoporosis becomes all too common, and the drugs prescribed for this disease come with serious issues. Research shows that a natural mineral, strontium, outperforms the Fosamax, the main prescription drug for osteoporosis, in building bones. Another review of dozens of studies with thousands of patients found strontium to be very effective and safe in long-term treatment of osteoporosis.
For a natural dose of strontium, get dad Ocean Plant Extract. And read this horror story on Fosomax and why you should avoid it.
3. Arthritis Pain
An estimated 49.7 percent of adults 65 years or older reported doctor-diagnosed arthritis from 2010-2012. That means nearly 50 percent of our parents will have to deal with achy joints. What to do? Dr. Jacob Teiltelbaum advises a natural 6-week arthritis cure. One of the most important steps in this process, is reducing inflammation with natural anti-inflammatories.
An ancient remedy, black cumin seed oil is one of the most effective natural anti-inflammatories–and it also includes a lot of other health benefits. Studies directly link black cumin seed oil, also known as nigella sativa oil, with healing rheumatoid arthritis.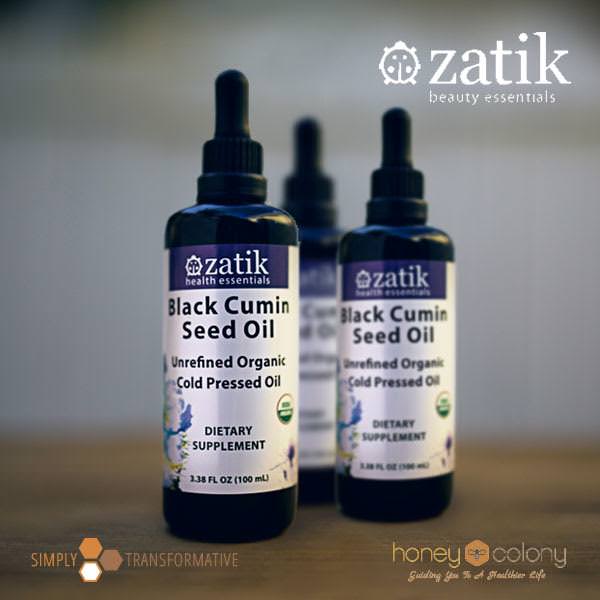 4. Immune System Booster
The older you get, the more something as simple like the cold can leave you bed-ridden. A good immune system booster can keep dad strong enough to fight off the majority of viruses that float his way.
This immune system bundle includes high-grade organic royal jelly and reishi, a medicinal mushroom that specifically has a lot of health benefits for men.
5. Libido Enhancement
For those of you who are privy to some details on your dad's sex life, you could get them to switch off of Viagra and other prescription drugs with an effective natural alternative.
Surthrival Pine Pollen Pure Potency is an organic tonic medicine, meaning that it can be used over a course of time, without it having toxic effects on your body. It is also adaptogenic so it will cater to exactly what your body needs and treat any areas of distress. As a nutritive, Pine Pollen can be consumed in large amounts to derive any of the wide range of vitamins and minerals it contains, such as Vitamins A B-Carotene, B1, B2, B3, B6, Folic Acid, Vitamin D, and Vitamin E.
Pine Pollen's naturally occurring androgens like testosterone and DHEA, are gently extracted through a low temperature Organic Grape Ethanol percolation method, along with the roots of Organic Stinging Nettle and Organically grown Eleuthero (Siberian Ginseng) plants. Organic essential oils of orange, clove, vanilla, along with real organic maple syrup round out the flavor of this delicious, androgenic tincture/tonic. This means you won't get dad complaining about the medicine being too bitter to take!
6. Acid Reflux
Acid reflux is most often diagnosed in individuals over the age of 40, with approximately 50 percent of all individuals diagnosed with Gastroesophageal Reflux Disease (GERD) between the ages of 45 and 64. The older we get, the more common it is.
If your dad suffers from acid reflux, black cumin seed oil can come to the rescue, once again. It was used in ancient Egypt and India as a digestive aid, is one of the best anti-inflammatories. Reports show it to also aid with bloating, indigestion, and other symptoms of acid reflux.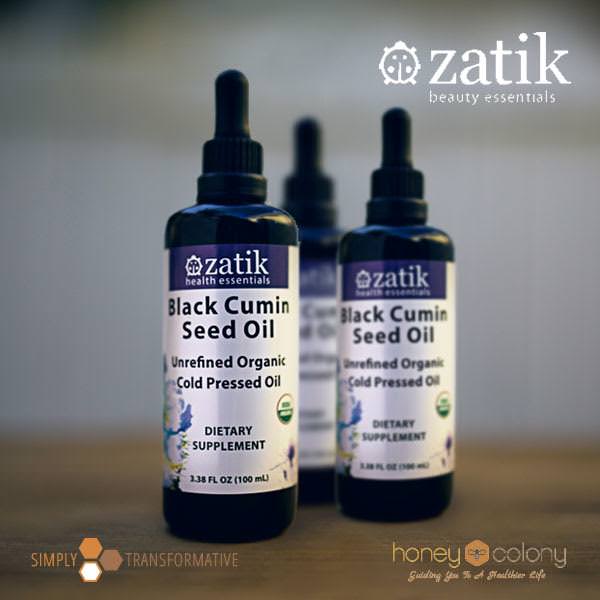 To all the amazing fathers want to Thank YOU, Celebrate YOU, and Optimal Health.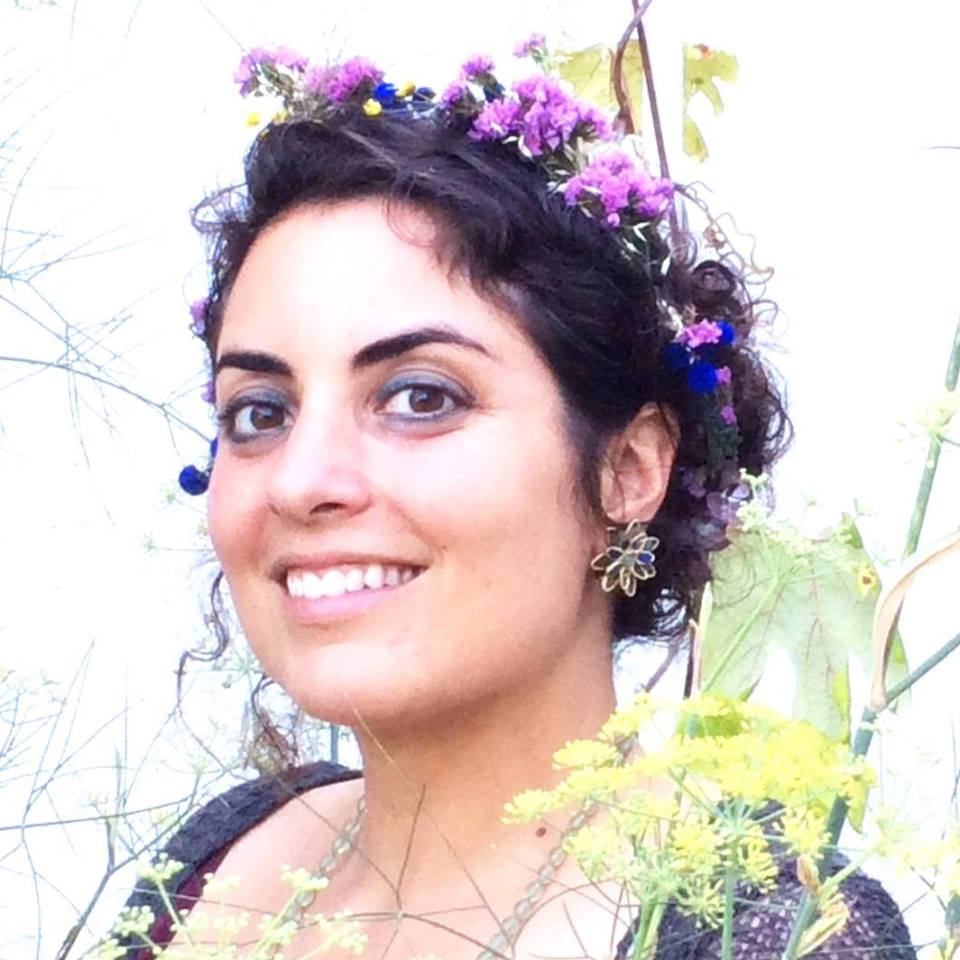 Linda Miriam Aziz-Zadeh is a freelance writer and editor who is passionate about preserving the natural beauty and wonder of our bodies, this planet, and the world. She is the cofounder of Crunchy Buzz, a digital wellness marketing firm that serves the health and wellness industry.
Submit your story or essay to Buzzworthy Blogs.