By Laurene Williams, HoneyColony Original
In the wake of the recent defeat of Washington's right-to-know Initiative 522, which vanquished a great hope to spark widespread labeling of GMOs, we turn to Oregon where a similar initiative is underway for 2014. Although both Maine and Connecticut have already passed labeling legislation, explicit trigger laws require neighboring states to pass GMO-labeling lawsuits as well, before labeling becomes the law of the land. These states, despite their best efforts, are prohibited from flying solo.
As for Washington, the initiative just had too many big corporate dollars clogging the airwaves. Monsanto, Pepsi, Bayer CropScience, DuPont, and Nestle contributed $22 million to co-opt farmers and reframe the argument. According to "No on 522," "Today, 70-80% of grocery products include genetically engineered (GE) ingredients, and they're deemed safe by the USDA, the FDA, and major scientific and medical organizations."
Pesticide use? Their response: "For decades, agricultural biotechnology has helped improve food crops so they resist disease, require fewer pesticides or are more nutritious."
By employing the power of the two-letter word "or," Big Agra has effectively obfuscated the story of GMO corn—banned in several countries including Hungary, Germany, and Italy because it can withstand a dense cocktail of toxic chemicals.
Most recently, Mexico banned GMO corn in a general protest against Monsanto. Judge Jaime Eduardo Verdugo of the Twelfth Federal District Court for Civil Matters of Mexico City concluded that genetically engineered corn poses "the risk of imminent harm to the environment."
Yet again, the Right-to-Know battle has endured a setback in the US. But the education continues.
As for the City of Angels, it may just become the largest area in the U.S. to ban the growing or selling of genetically modified seeds or plants.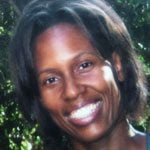 Laurene Williams is the Senior Editor at HoneyColony.
Find out more about Laurene….