As word spreads in the Metro-Detroit area, more people realize the detrimental effects that conventional, systemic pesticides are having on our ecosystem and our bodies.
vegan restaurants detroit
In an age of agro-industrial domination and chemically adjusted ecosystems, it is trite to say that Americans could not be further from understanding the ill effect of systemic pesticides and the overall process that is involved in getting food to the table. The American media hardly bats an eye with every new, short-sighted attempt to maximize yields. Highly toxic compounds, such as Dichlorophenoxyacetic acid, have become part of the very fabric of staple crops, and the general consumer remains docile and in the dark.
vegan restaurants detroit
The next DDT is not a future ordeal, it's happening now. The ability of large companies such as Monsanto, Syngenta, Bayer, DuPont, and Dow to sway legislators and consumers through media spin alone may have resulted in the next "Silent Spring." If the plight of the honeybee and the seven-year phenomenon known as Colony Collapse Disorder continues, it could well result in the mass extinction of the world's most important pollinator.
vegan restaurants detroit
In a Harvard study released March 27, 2014, scientists and researchers confirmed that the application of pesticides known as neonicotinoids results in a 50 percent collapse compared to roughly a 17 percent collapse in controlled colonies. To avoid grave consequences, including the inability to naturally pollinate one-third of Earth's most nutrient-dense flowering plants, there are imperative actions that we as a society must take. vegan restaurants detroit
Bee-come an Activist
One course to a solution is that of the Activist. In Detroit, musicians in the band Pulp Culture are raising public awareness about the surmounting concerns of CCD by participating in a concert event that calls for people to sign a petition for the "Save America's Pollinators Act." Proceeds will be donated to Pesticide Action Network, an organization with a poignant account of scientific resources and active petitions that have been published to change the dangerous agricultural practices responsible for CCD. Pulp Culture has also worked on restoring the ecology of the city through the volunteer program The Greening of Detroit, an organization that provides urban farming and reforestation of the Metro-Detroit area.
vegan restaurants detroit
Members of Pulp Culture also take part in organic gardening — one of the most important contributions to sustaining the health of local honeybee populations.
vegan restaurants detroit
"In the wake of honeybee decline, this year I am growing more flowering plants: okra, eggplant, strawberries, green beans, carrots, onions, heirloom tomatoes, oregano, and thyme, as well as potted flowers like Echinacea, marigold, and lavender," says lead vocalist and frontman, Alex Brown.
vegan restaurants detroit
"I use only organic gardening practices. Companion planting is utterly necessary and transformative in creating a beautiful, self-sustaining garden. I plant marigolds to drive away cabbageworm and nematodes while attracting more bees and predatory insects that eat crop-damaging bugs. Basil drives away whiteflies, protecting tomatoes and peppers, eliminating the need for any pesticide. As far as optional repellents, organic Neem Oil is a perfect miticide and insecticide. Created from the Neem tree of India, it protects cucurbits and brassicas from pesky moths and beetles."
vegan restaurants detroit
If an organic garden is not an option due to living space or time and business, one of the most important things to remember is that how we spend our money is the ultimate way we cast our vote. Buying prepackaged foods and factory-farmed meats supports industries that utilize hazardous pesticides and herbicides. Sourcing groceries is a crucial step consumers can take in the battle for sustainable farming practices. Buy organic. Do it every time you're faced with the choice. It is a huge opportunity cost and a responsibility we all share. vegan restaurants detroit
Specific Opportunities to Vote with Your Dollars
Most people don't realize that when they eat at a restaurant there is a huge likelihood that much of the food served is not the highest quality and not grown in accordance with organic practices. The person who sprayed the zucchini on your plate may have had to wear a mask while doing so. The soy-oil the restaurant uses to fry your chicken could be genetically modified. (And the chicken may have been injected with antibiotics and then bathed in ammonia, after living in a cage so small it couldn't move.) Source your food and eat in. It will change the world.
vegan restaurants detroit
A popular Detroit option for buying organic food is the Eastern Market. Vendors statewide bring food to Russell Street in Detroit every weekend, exchanging fresh produce, organic-fed meats, news, and art. With community-action groups like Fresh Food Share and the Façade Improvement Program, the Eastern Market is a host to all sorts of options for constructing and affirming Detroit's commitment to urban sustainability.
vegan restaurants detroit
In partnership with the urban agriculture branch of the Greening of Detroit, the Detroit Eastern Market is now planning a Market Garden that features the adaptive reuse of a 30-foot-by-80-foot garage as a functional office space, storage area, and onsite cooperative processing center. The Market Garden will include three solar passive greenhouses to grow food 11 months a year, one 30-foot-by-96-foot heated transplant greenhouse to grow all plants from seed onsite, and a perennial edible forest and mushroom plot, designed to diversify the Market Garden's product availability. Like many other programs, the Eastern Market boasts a volunteer extension, allowing youths in the Detroit Public School system to get involved.
vegan restaurants detroit
The Eastern Market isn't the only way Detroiters are supporting sustainable urban living. Other Metro-Detroit urban farms include Michigan Urban Farming Initiative, Earthworks, and Hantz Farm, just to name a few.
vegan restaurants detroit
People are becoming more aware and getting involved. Youth, as well as activists like Pulp Culture, will continue to become prominent in the battle for America's food supply from the grassroots up. Please remember to do your part and give bees a chance. Go organic.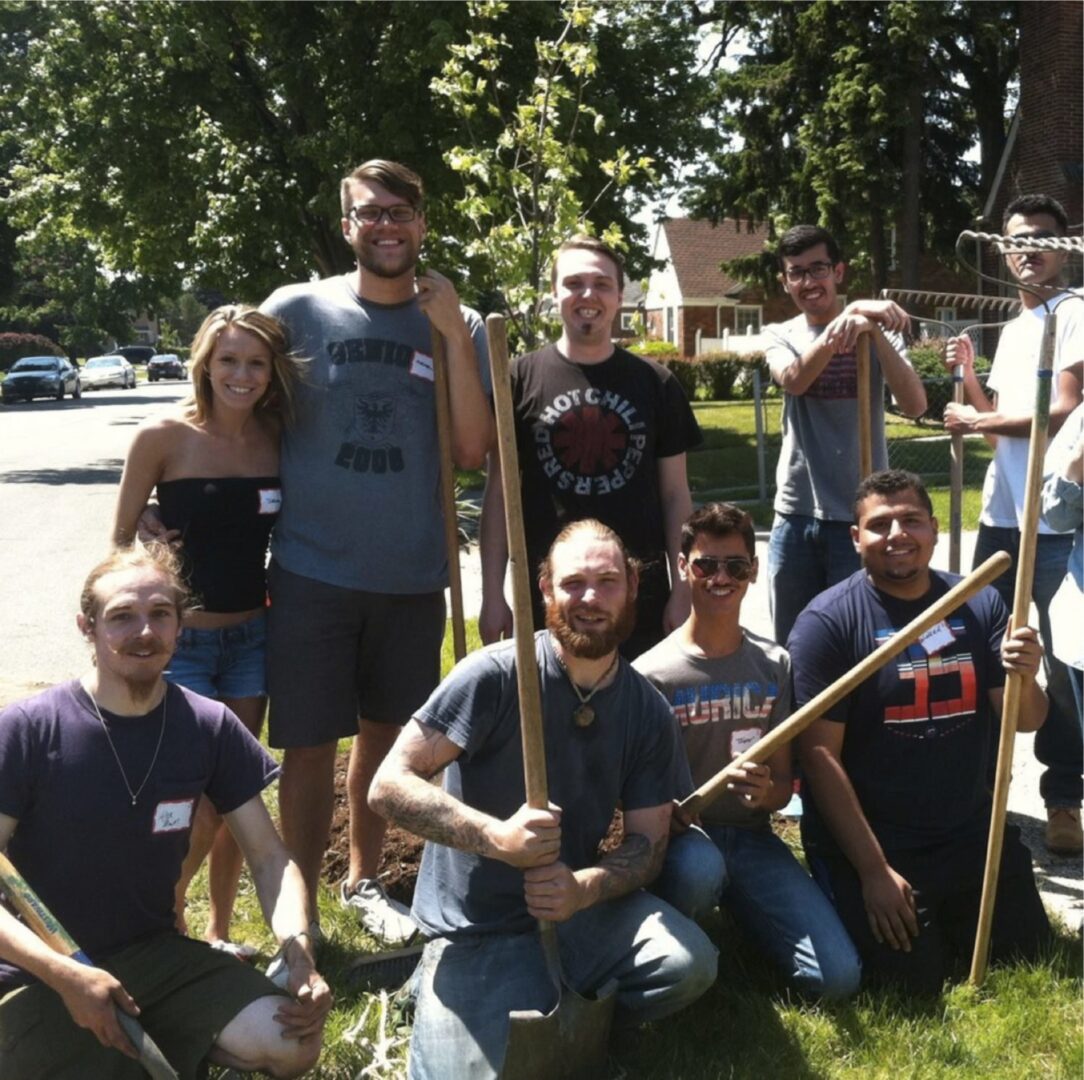 Pulp Culture is a four-piece, progressive rock band from southeast Michigan, devoted to DIY ethics and sharing music with the community. The band hosts reputably charitable, energetic live events and incorporates a wide array of influences into performances and art, transcending the creative process and connecting people through music and awareness. vegan restaurants detroit
Submit your story or essay to Buzzworthy Blogs.
vegan restaurants detroit