By Brigitte Mars, Buzzworthy Blogs
"What is a weed? A plant whose virtues have not yet been discovered."
–Ralph Waldo Emerson
In the early '70s, I lived in a teepee on a commune in Reynolds, Missouri. Weekly, I would visit an elderly neighbor, who generously showed me that most of the so-called "weeds"coming up in gardens were more nutritious than the cultivated plants we were growing.
Not only were these free plants our friends, they were easy to grow and required less water. These weeds were also easy to find in gardens, along pathways, and near dwellings.
Despite being fertilized, stepped on, and overwatered, wild weeds survive, imparting strength and vitality. They are nourished by rain, sun, moon, and wind, and are so mineral dense that they can support our health and satisfy us on a deep cellular level. By decreasing cravings, they help the body become more alkaline.
It is ironic that people work so hard to eliminate "weeds" and then turn around to pay top dollar for imported foods.
Instead, enjoy the sunshine and breathe fresh air as you gather the weeds and make even more room for the other plants in your garden.
When consuming a new weed for the first time, try a moderate amount to gauge how it affects you.
Chickweed For Strength
Chickweed (Stellaria media), a member of the Caryophyllaceae (Pink) family, is an herb native to Europe that has traditionally been used to strengthen frail people.
More than 30 bird species, including chickens, are known to eat this plant. The genus name, Stellaria, refers to the star shape of the calyx that holds the flower. Sometimes chickweed is referred to as Starwort.
Chickweed is delicate and delicious. The leaves, flowers, and stems can be included in salads or raw soups and marinated dishes.  It keeps well in the refrigerator for a couple of weeks.
Known for its high vitamin C content, it has soothing and anti-inflammatory properties. It has been used to make  tea for bladder irritation, bronchial irritation, and ulcers. It is an excellent salve ingredient, helping to soothe everything from diaper rash to psoriasis.
Chickweed actually makes an excellent ground cover, as it grows outward instead of upward and helps the soil retain its nitrogen content. Its very presence indicates a fertile soil.
Dandelion For Detox
Dandelion (Taraxacum officinale) is a member of the Asteraceae (Daisy) Family that almost everyone recognizes.
The genus name, Taraxacum, is from the Greek and means "the remedy for the disorder." Though most people regard this plant as a nuisance, it is rich in uses. In springtime, the leaves are edible before the plant flowers and becomes too bitter. It is high in iron and beta-carotene, and the leaves are diuretic.
While most chemical diuretics deplete the body of potassium, dandelion greens are rich in this mineral. Dandelion blossoms can be separated from the calyx and sprinkled on salads. The flowers contain lutein, a nutrient beneficial for the eyes.
Dandelion roots are also edible. We like to dig them up, scrub them, chop, add a bit of olive oil and Nama Shoyu, and then dehydrate them a bit, just to soften them. Delicious!
Dandelion root tea has long been used to improve skin conditions, such as acne and eczema, and improves liver function.
Brigitte Mars, (AHG), American Herbalist Guild, is the author of Rawsome!, Beauty by Nature, The Desktop Guide to Herbal Medicine, Addiction Free Naturally, Healing Herbal Teas, and Sex, Love and Health. See more from her here.
Related Articles:
---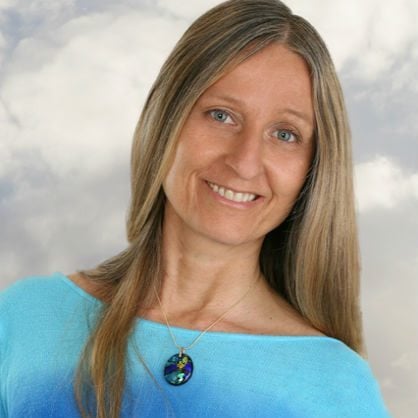 Brigitte Mars is a medical herbalist and nutritional consultant working with Natural Medicine for over 40 years. She has taught Herbal Medicine at Naropa University, Omega Institute, Esalen, Kripalu, The Mayo Clinic, Bauman College of Holistic Nutrition, The School of Natural Medicine, and Just for Health. She sits on HoneYColony's Advisory Board and blogs for the Huffington Post and Care2. She is a professional member of the American Herbalist Guild.
Brigitte is also the author of many books and DVDs, including The Country Almanac of Home Remedies, The Desktop Guide to Herbal Medicine, Beauty by Nature, Addiction Free Naturally, The Sexual Herbal, Healing Herbal Teas, and Rawsome!. Her latest project is a phone app called IPlant.
Submit your story or essay to Buzzworthy Blogs.