[Editor's Note: In 2014, Kim and Theo Hanson received news that Kim had developed a serious form of breast cancer. It was thanks to this health crisis that they learned that what we eat matters. This is a truncated tale of how they used this cancer threat to get into the best shape of their lives and ultimately help others. It starts with Kim's version and then Theo's.]
Breast Cancer Alarm
Breast cancer stopped me dead in my tracks on March 17, 2014.
It is strange. It feels like it was just yesterday. But it also feels like it was a decade ago or maybe even in some parallel life. January 2014 was off to a fast-paced start. Our youngest turned 18, days later was my 49th birthday. Two weeks after that our first grandchild arrived. A few days after that our second child was married! WOW! Life was clipping along at a fast pace and seemed so rich and almost perfect! There were so many incredible things happening. So many events and experiences to be thankful for.
I found a lump in my breast during a self-examination. I was concerned. I had never found anything like this. A few weeks later I was diagnosed with "Ductal Carcinoma in Situ."
I had breast cancer. Huh? What? I had no idea that my story was set in motion. I had no idea what any of these medical terms meant.
I was misdiagnosed. I would eventually find out that I had highly Differentiated Invasive Breast Cancer with indication that it had metastasized into the lymph and in another part of my breast. Suddenly I was thinking about all the terrible ways my diagnosis could end. I was worried about bonding with my new granddaughter and wondering if I was going to be go bald and start throwing up.
Should I take in every second with her like it might be my last or should I protect her from losing someone close so early in life? It was insane what goes through your mind.
I wanted to know what caused the breast cancer in the first place. Good luck if you are relying on the oncology industry to answer that question. The more I studied breast cancer on my own, the more I saw a strange and violating pattern of cut, poison, and toxic prescription. I kept thinking, how can making me sick with poisonous chemotherapy make me better?
Juicing For Vitality
Everyone has to search their own soul. I felt very strongly that I needed to treat the cause not just the symptom of cancer. My husband, Theo, felt the same way. We didn't even have to talk about it. We just both knew.
We spent hours every day reading about a variety of treatments and people's personal stories. My husband poured through mountains of scientific studies regarding every topic related to cancer and patient outcomes. We began to build the "world class" cancer team of conventional practitioners. It seemed like each meeting would reveal their disinterest or discomfort with patients who asked questions. We asked questions, a lot of questions. There was almost a disdain for any topic or question that wasn't blindly supportive of chemotherapy, radiation, or radical surgery.
The universe works in mysterious ways. A cancer survivor was brought into our lives at exactly the right moment. He shared a protocol he had used to reverse his late stage throat cancer. We didn't know for sure that it could do the same for my breast cancer. But we figured at the very least, it couldn't hurt while we were building our team of specialists.
It is almost comical, looking back. Today's medical industry doesn't offer an a la carte approach or much flexibility. And we would both learn pretty fast that the industry snubs its nose at integrative, nontoxic, natural, or alternative approaches that have an emphasis on diet.
Our oncology team refused to even look at the protocol ingredients and strongly urged us to abandon the use of it because it would likely interfere with treatment … huh? How can they make that determination when they refuse to even look at the ingredients? Would you like to see what is in the protocol? Then click HERE to download your own copy for free.
I didn't think much about my diet before cancer. I knew I wasn't a health fanatic (far from it) but I wasn't a fast food junky and my sweet tooth didn't seem out of control. But I went to work right away getting myself healthy with juicing and a clean lifestyle change.
I refused a mastectomy and radiation much to my doctor's objections. Studies show that chemotherapy, which is really a poisonous cocktail, is only 2.1 percent effective toward five year survival. At best, it increases the lifespan while decreasing life quality.
In the end, my body's own defense systems would wage an incredibly effective and swift war on the breast cancer tumor and on all the little spots that they found in my lymph and elsewhere in the breast.
Within one month of starting a hardcore nutrition protocol, my tumor shrunk by 45 percent. The tumor continued to regress each month by approximately 35 percent. I sustained some serious medical injuries during continued biopsies and mammograms. A lumpectomy was required in order to be released for additional procedures to address the injuries I sustained during treatment.
The Unexpected Hero
(Theo's Story)
I was busy trying to survive and advance in business. There was more to do every day than hours to get it done in. Kim and I kept a home in San Diego and a home in Chicago. The stress of life was killing me. I had a heart attack in 2007 in my mid 30s. I continued to gain weight, eat out at nice restaurants, and even started drinking a good amount of alcohol. I was officially morbidly obese and the focus of my pulmonologist's concerns. I was in trouble.
I flew back to San Diego to celebrate all the incredible moments that come with raising children and managing to stay married for decades! Kim told me she had found a lump and was seriously concerned. My first response was to shuffle her off to the experts. I had no experience in treating cancer. I acted like husbands do. But within a few weeks I shifted. Actually everything shifted. Small little changes with huge impacts.
I decided to stop working. I sold everything I could and I built a war chest to assemble a super team of cancer specialists. I quickly found out that many oncologists are not aware of the hundreds of studies published annually. Most medical doctors are overworked, having to hire more staff for billing, facing greater liability, and innately know that the tide of disease is rising. They are not the bad guys, but they weren't our salvation either.
I decided that the juicing protocol would be a great way to strengthen my beautiful wife for the very rough road ahead. She is a strong woman, but willpower wasn't one of her greatest strengths. So I decided to do the protocol with her, full time. I went from a good husband to rock star and cancer hero in record time.
I ultimately lost 110 pounds and recaptured health while supporting her. I no longer suffer from acute apnea, acid reflux, narcolepsy, heart disease, high blood pressure, or expanding waist sizes. I am now in the best shape I have been in since my mid-twenties. More importantly, Kim and I are completely and fully living life with reckless abandon and love.
Breast cancer was the best thing that ever happened to us.
We had no idea the insanity that we would experience. Oncology has been hijacked by fear, Big Pharma, big business, and a strange attitude of palliation in place of healing. There is a powerful force in the health care system and the diagnosis of cancer that brings a deep fear forward. It seems that the modern instinct is to just comply with the first white coat you see.
I don't think Kim and I are unique or somehow fearless. I believe that what was supposed to happen did. We were asking the hard questions to people who weren't used to it. We didn't give up our control or personal power. And the more they tried to take that power or coerce us to agree to drastic therapies, the greater our resolve would grow.
The Business of Cancer
Cancer is a serious epidemic. It is on the rise, not decline. Studies show that most of the current approved treatments come up woefully short. We cut, poison, and chop the body up trying to eliminate the lethal threat. The United States spends 16 percent of its gross domestic product (GDP) on health care, yet we are diseased and dying at record rates. We have learned so much and recognize that there is so much still to learn. But Kim and I discovered a system and methods to overcome many of the serious challenges we face as humans. We have left our old lives behind.
Kim and I have decided to take on a mission with purpose and worry about the money some other time. We spend our days together exploring foods, recipes, science, and disease. We are constantly discovering people all over the world who have also defeated serious illnesses through the foods they ate. Saving lives and helping to support people in the process of reclaiming their health, vigor, and vitality — what could be more important? More stuff? Not us. Not me. I am so excited to share with others and to challenge them to take back their health.
Cancer Unplugged
Theo and I now work with others who have been diagnosed with cancer and coach them along their journey. Both myself and my husband, Theo, have found a passion with creating amazing raw, healthy food dishes. (Sweet healthy treats are my favorites!). God has gave us everything we need to nourish and treat our bodies back to health. Why not use it? – you can see my blog as it all happened. (Beware! I wrote it as it all happened and not every day was a great day!!)
P.S. HoneyColony is thrilled to invite you to a health-oriented retreat, Food Is Medicine, in Costa Rica April 27th – May 1st 2017 hosted by our new friends Theo and Kim Hanson! Imagine the opportunity to connect with and learn from leading medical doctors, health connoisseurs, and culinary creatives who live for health, with the most natural advanced methods of healing available today
The cost of the retreat is $2800. When filling out the application, mention HoneyColony and get $400 OFF. Slots are very limited, so if you're interested you have two options:
Book the

retreat

today by filling in your registration HERE
Request a call with the organizer, to discuss your specific needs before registering. Book a time for the call rel="noopener noreferrer" data-saferedirecturl="https://www.google.com/url?hl=en&q=https://calendly.com/theohanson/foodismedicine/?utm_campaign%3DCosta%2BRica%2B%2528MpEe5M%2529%26utm_medium%3Demail%26_ke%3D%26utm_source%3DTribe%2B-%2BEveryone&source=gmail&ust=1490459944004000&usg=AFQjCNEuLO3yAwgb1lMHp352GDuuUObO_Q">HERE.
Get informed about future Health Events In Costa Rica by registering rel="noopener noreferrer" data-saferedirecturl="https://www.google.com/url?hl=en&q=https://manage.kmail-lists.com/subscriptions/subscribe?utm_campaign%3DCosta%2BRica%2B%2528MpEe5M%2529%26utm_medium%3Demail%26_ke%3D%26utm_source%3DTribe%2B-%2BEveryone%26g%3DKdeaX6&source=gmail&ust=1490459944004000&usg=AFQjCNHAhkIk6MINbR8wBP-b0NYdbfBmtw">HERE.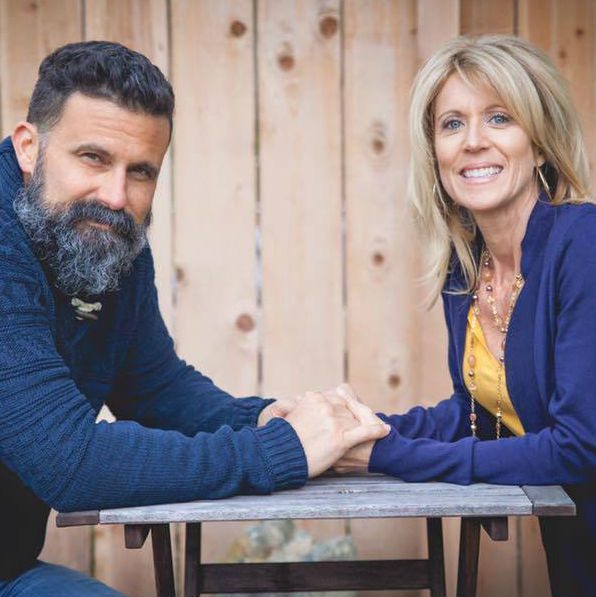 Kim and Theo Hanson now run The Vida Center and are helping others who want guidance on how to heal with the power of food. Theo is a force of nature. He has become a passionate voice for better treatment options in the conventional medical space challenging practicing doctors to accept the overwhelming evidence that Food Is Medicine. Kim is still cancer free today despite the best efforts of a broken medical system. You can see her interview on The Truth About Cancer HERE.


Submit your story or essay to Buzzworthy Blogs