In my mid-twenties, I got into a phase of making different types of candles, not long after I moved to Los Angeles. I was living in North Hollywood on a street alongside a noisy buoy-making company.
I found a candle factory where I purchased several pounds of paraffin wax and created a makeshift lab over a tiny stove.I used milk cartons as molds and added dyes and scents. Little did I know that I was putting myself at risk, along with all those I gifted candles to. Paraffin has been linked to liver damage, leukemia, and neurological problems while synthetic fragrances can lend to respiratory distress, headaches, and allergies. My pretty candles were actually emitting ugly invisible soot  into the air.
Beeswax, on the other hand, happens to be a renewable source, which actually purifies the air with its negative ions. The exploration into the honeybee is one of endless surprise and delight. Bees create wax out of their abdomen to build their home and house their young. How wild is that? And the wax smells of sweet honey.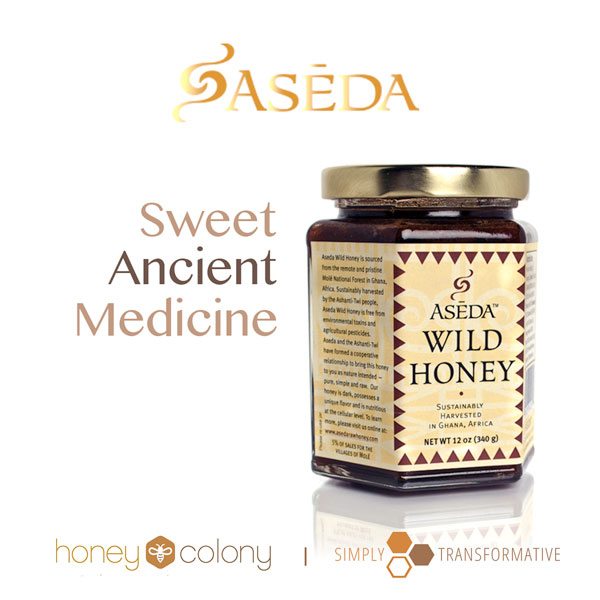 Wax And Wane
Beeswax has been prized since ancient times. In fact in some cultures, beeswax was considered a form of currency. According to history, in 181 BC  when the Romans defeated the Corsicans, they imposed at tax of 100,000 pounds of beeswax. Meanwhile, the Roman Catholic Church decreed beeswax candles the only ones appropriate for churches because the wax came from virgin sisters of toil.
Compared to other types of candles, beeswax burns brighter, longer, and cleaner! The negative ions not only clean the air but invigorate the body, stimulating the pituitary gland, and thus increasing creativity, intuition, and dreams.
Incidentally, beeswax is also used in many skin care products because it can protect the skin against irritants without clogging your pores. It is antibacterial and antiviral which is why we've taken one of our best-selling products Puro's ozonated jojoba oil and added beeswax and bee pollen to it. It's called Nourish and we will be offering it in 2015.
If you want to check out even more uses for beeswax , mosey on over to the website One Good Thing by Jillee.
Safe Types Of Candles
Lucky is the person who possesses a 100% beeswax Big Dipper beeswax candle, and during our fire sale many types of candles are being offered at a discount price.
Instead of petroleum-byproducts, this Seattle-based company only uses healthy, sustainable products to fashion their different types of candles. They hand dip their creations and use only cotton wicks that are free from lead or metal.
I first met the owner of Big Dipper Wax Works around six years ago at an eco-conscious convention. Brent Roose was immediately receptive to what I had to share about colony collapse disorder. At the time, I was still investigating the plight of our honeybees for a project that is now the award-winning documentary film Vanishing of the Bees, narrated by Ellen Page.
Today, Big Dipper actively spreads awareness about the plight of the honeybees. And like "drones to their queen," the company is aware of its social and environmental impact.
Save on Big Dipper's beeswax candles today! Check out our current flash sale offering great online discounts for this eco-friendly Honeycolony product! Some of the more popular types of candles include their beeswax spheres; Artichoke and Flourish. These spheres are handcrafted out of clean beeswax and intricately sculpted. To top it off, they burn for about 50 hours!
Big Dipper also has a line of aromatherapy pillars, which are made with the finest essential oils. You can also save on my personal favorite Big Dipper beeswax Patchouli + Cassia with a discount code. Patchouli has many therapeutic properties and isn't just for hippies. These candles are carefully blended and are a great gift idea.
And if you're a candle lover on the go like me, I suggest this Big Dipper pure beeswax candle . You can throw a couple in your suitcase and voilà ambiance in a tin. The container is eco-friendly and made from a minimum of 75 percent recycled metals. This small 1.7 ounce candle will burn for more than 12 hours.
Don't miss out on these great savings as the discount codes don't last long. Save today and shop online with Honeycolony.
In this episode of Simply Green, Danny Seo shows you why you should use beeswax candles:
Maryam Henein is an investigative journalist, professional researcher, and producer of the award-winning documentary Vanishing of the Bees.
Submit your story or essay to Buzzworthy Blogs.