With the holidays gone, the aftereffects of food, drink, snacks, desserts, and stress are lingering in your body; longer than you'd expect. You had your fun, but now it's time to reset and rebalance your body and health to start a new reinvigorating New Year! Our Holiday Reset Bundle offers four key ingredients to promote health, immunity support, hydration, and energy.
Holiday Reset Bundle
When's the last time you gave your body a full detox? When's the last time you proactively worked on improving your energy levels, your body's natural defenses, supporting your life, and keeping your body fully hydrated?
Our Holiday Reset Bundle features four of our (and customer's) favorites to support four key areas:
Energy
Natural Defense
Detoxing
Hydration
Each product offers a unique ability to support your day-to-day. Combined they rebalance your health by removing unwanted toxins and waste that slow your brain and body down.
1. Hydra+ Molecular Hydrogen gives you the benefits of the miracle molecule in an easy-to-dissolve tablet. Enjoy increased cell functionality and limit the damage free radicals cause in the body.
2. Silver Excelsior is our top seller for a good reason. Antibiotics are quickly losing the war against harmful microbes, but silver is an all-natural and all-purpose solution that destroys harmful body invaders while leaving healthy bacteria intact.
3. PushCatch® LiverDetox: Toxin Removal is a versatile two-step protocol designed to support the liver. It's essential in toxin removal, without allowing them to find a new home elsewhere in the body.
4. Original Quinton Hypertonic is essential for optimal health, performance, and recovery and helps keep you hydrated when you're on the go.
Holiday Reset Bundle
Molecular hydrogen (H2) is one of the most talked about antioxidant supplements that provide advanced remineralization in the world, due to its all-around natural healing abilities. Hydra+ is a groundbreaking tablet that makes it easy to obtain a high concentration of H2 infused water (or other non-carbonated beverage) with OPEN-GLASS convenience.
There are now over 500 medical studies available on the health benefits of molecular hydrogen, with researchers linking it to benefits such as fighting more than five dozen diseases, primarily by reducing oxidative stress, one of the major causes of most lifestyle-related illnesses, cancers, and the aging process.
A closer look:
Hydrogen is the smallest and lightest of all elements. When two hydrogen atoms combine, H2 (molecular hydrogen) is formed. Being the first element in the periodic table and the most abundant element in the universe, H2 has better cellular bio-availability than most other nutrients. The ability to rapidly enter organs, cells, mitochondria, and fluids allows H2 to provide its numerous health benefits instantly. All life is dependent on hydrogen. Thus, adding an extra boost of pure hydrogen greatly improves health. Hydrogen is already present in our gut. Certain bacteria produce hydrogen from non-digestible fiber. In fact, this is why diets rich in fiber support anti-inflammation, cardiovascular health, diabetes, various cancers, and numerous other health benefits.
Benefits of Hydra+ Molecular Hydrogen
Hydra+ works to benefit the body in many ways:
High bioavailability allows it to destroy free radicals in the body, protecting DNA, RNA, and proteins from oxidative stress.
 H2 works as a signaling molecule, allowing Hydra+ to improve cell signals, cell metabolism, and gene regulation. This allows for anti-inflammatory, anti-allergic, and anti-apoptotic (or anti-cell death) properties.
Hydra+ supplies additional energy to the body, through generating electrons in liquid. Electron-rich properties are exclusively found in fresh, raw living foods and juices, mother's milk and many of the world's healing waters.
Hydra+ may also help hydrate the body, according to a recent study.
Hydra+'s Active Ingredients:
Hydra+ is comprised of these basic, natural ingredients:
Magnesium – Each dose contains 60 mg, which makes up 15 percent of the content. As one of the most vital dietary minerals, it is a required mineral co-factor in more than 300 enzymes used in the human body. Eighty percent of Americans are deficient in magnesium.
Malic and Fumaric Acid – These natural molecules are produced within the mitochondria (cell's energy source). Malic acid supports energy, improves mental clarity, and reverses muscle fatigue. Fumaric acid aids in ATP energy production, detoxification, and anti-oxidation.
Maltose – Helps to increase the activity of the enzyme catalase, protecting cells from oxidative damage from free-radicals.
H2 – Hydra+ contains an ultra-high concentration of H2 (2-4 ppm), making it superior to silica hydride and chemical hydride formulas, magnesium hydrogen sticks, alkaline ionizers (electrolysis), and medical hydrogen gas. In addition, each bottle of water infused with Hydra+ becomes an alkaline pH beverage with a high negative ORP (-600 to -800 mV). A negative ORP (Oxidation Reduction Potential) offers positive health benefits, although not at the same level of Molecular Hydrogen. Regularly consuming water with a potency of H2 at 1.6 or higher offers more health benefits and is ideal for maximum benefits.
Suggested Use: 
*Do not swallow the tablet
Drop one tablet in an open glass of 10-12 oz. of cool water, juice (fruit/vegetable), tea, or other water-based beverage. Wait for the tablet to react and dissolve completely (<2 min). Observe a cloud of H2 bubbles and drink immediately, once the tablet is fully dissolved. Use 1 to 3 tablets per day depending on your needs.
WARNING: If placing Hydra+ tablets in a glass bottle, do not place a top on the bottle until the Hydra+ tablet has completely dissolved in the liquid solution.
Why We Love It For A Holiday Reset:
Converts the body's most harmful free-radicals to water
Regulates the body's antioxidant systems including SOD and Glutathione
Supports cell metabolism, cell-signaling, and gene expression
Increases hydration
Anti-inflammatory
Promotes cancer-cell death
Provides natural energy
All-natural ingredients
Improves mental clarity
Limits muscle fatigue
Silver Excelsior Serum can change your life! Many times more powerful than the popular colloidal silver, this serum uses chelated silver to create a 200X more bioavailable natural immunity booster to fight harmful bacteria, while leaving good bacteria intact. That means no worrying about antibiotic resistant superbugs, new gut health issues, or the toxicity that comes with pharmaceutical antibiotics.
When it comes to immune boosting, Silver Excelsior Serum can be used:
During bacterial and viral infections
In fighting off sore throats and ear/eye infections
To relieve sinuses and upper respiratory issues infections
To fight Urinary Tract Infections (UTIs)
For the prevention of plaque buildup, tooth decay, and bleeding gums
To relieve food poisoning symptoms
For the disruption of mold and mildew buildup
To support relief from cuts, sores, and boils
To limit the reaction and discomfort of insect bites and rashes
Athlete's foot and nail fungus
Why Silver Excelsior Serum? Chelated Silver: A Biologically Superior Form Of Silver
Formulated as extremely potent bioparticles, Silver Excelsior Serum works hand in hand with your body's cell structure. Most silver solutions can't fully bond to living tissue, limiting their bacteria-killing capabilities. The chelation process attaches silver molecules to amino acid molecules (chelators). These chelators are then able to bring the silver into the body so that each particle of silver can come in contact with the infected area.
Does Silver Oxide Kill The Good Bacteria?
Unlike pharmaceutical antibiotics, silver oxide doesn't kill helpful probiotics along with the pathogens. According to researcher Gordon Pedersen, PhD, ND, "Silver has a remarkable ability to selectively destroy pathogenic bacteria while not causing harm to healthy probiotic bacteria." Chelated silver disables the platform from which harmful bacteria and black mold grow, keeping them from multiplying.
Can NOT Cause Resistance
You've heard that bacteria such as MRSA is mutating and becoming resistant to the most powerful antibiotics. Professor David Avnir says, "Silver isn't vulnerable to the same pitfalls as antibiotics. Silver chemically disrupts pathogenic bacteria's ability to produce cells, but remains impervious to resistance."
Great deal! 
Silver Excelsior (Serum) is a chelated silver oxide, that is both bioactive and bioavailable and priced at below $80. We've truly uncovered the best of both worlds – ridiculously low pricing with incredibly effective results.
How Much Silver Excelsior Serum Do I Need
One dropper full of Silver Excelsior Serum equals 40 oz of highly potent 100 ppm chelated silver solution when mixed with 8 oz of pure or distilled water. Add one full dropper (fills about 3/4 of the way) per small glass of water (8 oz) to create a 100 ppm solution that is sufficient for any condition. Best on empty stomach. Repeat if necessary next day.
Please Note: Due to supply changes our current batches of Silver Excelsior are off-colored from their usual clarity. We've spoke with our supplier who has done numerous tests on each component of the Silver Excelsior, and  we assure you that the silver quality is exactly as it's always has been. If there's any sediment at the bottom of the bottle, this is concentrated silver particles. Shaking regularly before use, should break the deposits apart.
Why We Love It For Holiday Reset:
Natural immunity booster that bacteria will never grow resistant to
Increased bioavailability for quick absorption
Can be used with any water-based liquid including fruit juice, etc.
Boosts immunity when bacteria, viruses, infections, superbugs, and parasites are present
Travel-friendly with the ability to assist with combating infections and  bacteria
Boosts immunity for sore throats, ear infections, and eye infections
Supports immunity to clear sinuses and alleviates upper respiratory issues
Boosts immunity to alleviate Urinary Tract Infections (UTIs)
Helps prevent plaque buildup, tooth decay, and bleeding gums
Reduces food poisoning symptoms
Fights mold and mildew buildup
Provides relief from cut, sore, and boil discomfort
Alleviates itches occurring from  insect bites and rashes
Alleviates athlete's foot and nail fungus
Soothes burns, including sunburns
PushCatch® LiverDetox: Toxin Removal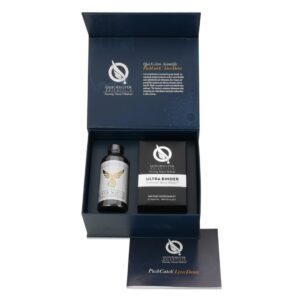 If you're asking yourself why you need to detox, then you most likely are in need of it the most. We live in a toxin-rich world, surrounded by pollution. Additionally, the fruits and vegetables you eat contain pesticides and the water you drink is full of toxins. No matter where you go and no matter what you eat, toxins are most likely lingering and making their way into your body.
Your liver performs over 500 tasks on any given day. It helps with bile production, support blood clotting, metabolizes carbohydrates, and supports detox.
Although the liver has successfully performed this role for thousands of years, the amount of pollution and toxins you introduce into our body on a regular basis can overwhelm and impede its work. And with that, the liver needs support. PushCatch® LiverDetox: Toxin Removal offers this support.
PushCatch® LiverDetox: Toxin Removal
The powerful formulation and delivery chemistry for PuchCatch® is derived from Dr. Shade's extensive research into detoxification pathways. In the "push" phase, powerful antioxidants assist a liposomal blend of bitters (bitter herbs and essential oils) that support bile flow and help mobilize harmful substances out of the body's tissues. Flowing into the gut, natural binders "catch" the compounds so that they can be safely eliminated by the body. Our PushCatch® contains a broad-spectrum constellation of binders that are blended with uniquely soothing prebiotic fibers, that additionally, support gut health.
The PushCatch® LiverDetox integrates two unique Quicksilver Scientific products:
Dr. Shade's Liver Sauce®
Dr. Shade's Liver Sauce® contains a blend of four classic drainage botanicals and a synergistic medley of powerful phytonutrients. This has potent effect on bitter receptors, and phytonutrients can control inflammatory response to support the different phases of liver detoxification, along with the elimination of toxins in the body.
The liposomal "bitter" quartet includes dandelion, solidago, gentian and myrrh which:
stimulate digestion
boost liver, gallbladder and kidney function
promote healthy bile flow, and
offer broad microbia balancing action
UltraBinder® — In the body, binders work across the gut to intercept and neutralize an array of toxins. UltraBinder™ contains a comprehensive, broad-spectrum binder. Also, since because binders can cause constipation, a soothing and fluidizing acacia gum and aloe vera blend was added.
UltraBinder® contains for key ingredients that help bind to a wide array of invasive toxins in the body. The key ingredients activated charcoal, zeolite, IMD (Intestinal Metals Detox), and aloe support:
easy removal of toxins to promote homeostasis
removal toxins and radioactive isotopes
safe escort of ethylmercury and other metals out of the body
constipation prevention due to toxin removal
This system is highly flexible and can be used as a gentle, daily standalone detox, or as an intensive program.
Original Quinton Hypertonic
Staying hydrated in general and especially during exercise is vital for optimal health, performance and recovery. QuintEssential Hypertonic Elixir, in our convenient travel friendly packaging, helps keep you hydrated when you are on the go. Use it daily to support your body, including before, during and after any strenuous activity. This Elixir is designed to provide an immediate revitalizing effect.
Quinton has been offering the highest quality pure seawater minerals since 1987. Quinton Hypertonic is a nutrient-rich, raw marine fluid harvested from the depths of plankton-rich ocean blooms. Once harvested the plankton is cold-sterilized to retain all nutritional benefits
Each 10 ml ampoule delivers 3.3% bioavailable, bacteriologically pure, naturally sterile minerals and trace elements.Each vial supports performance, recovery, daily mineralization, focus, and energy.
Why We Love It For Holiday Reset:

Supports electrolyte balance, normal energy metabolism
Helps reduce tiredness
Enhances the normal nervous system and brain function
Supports protein synthesis and normal muscle function
Helps keep our bones and teeth healthy
Supports the process of cell division
Free of Soy, gluten, and GMO
Vegan