How a Spa Owner Became a Champion of Holistic Health and Healed Herself
Holistic health coach and author Connie Rogers explains how she forged a natural path to wellness and is now symptom-free from ulcerative colitis and lupus.
From Dumping My Doctor To Divorce
It was the 80s, I was 27 years old, and I wanted it all. I was putting in long hours to get it. I built my own small day spa business and juggled my time between work and two children. My son was born right when my career started taking off and despite only having one ovary left, my daughter was born seven years later.
Because of blood loss, I was in and out of the hospital for a year after her birth and finally had to have a hysterectomy. To halt an infection in my uterus, they gave me an intravenous antibiotic called Vibramycin.
Soon after the divorce came. Not only did I have an unhealthy way of dealing with stress, but I got deathly ill. I lost 30 pounds in 30 days. I was anemic and was losing a lot of blood via bowel movements. I was diagnosed with ulcerative colitis. My symptoms included severe pain in my gut, diarrhea, and constipation. Many hospital visits consumed me as well as multiple pain medications, including Percocet. Side effects included constipation, problems with urination, nausea, stomach pain, and a loss of appetite.
Eventually, all the cramping and weight loss led to an intense episode at the hospital, where my doctor told me I'd be on medication for the rest of my life. Azulfidine, a strong anti-inflammatory, was the drug of choice at that time. I didn't know any better and trusted his opinion. Side effects included urinary problems.
Meanwhile, I had habits that added fuel to an already smoldering fire.
One of my biggest habits involved fresh brewed coffee with cream. I lived on it morning, noon, and night. I loved its warmth, smell, taste, and all the social aspects that surrounded it. In a day spa business, that was easy to do.
Besides coffee, there were plenty of customers gifting me with sweets, such as boxed chocolates and chocolate biscottis. So much so that my freezer was full of nothing else. I would save most for company — which saved my figure. But every time I had a guest come over, we'd enjoy the sweets together and I would get cramping afterward. But I didn't make the connection right away.
My Kidney Stone Awakening
Azulfidine kept my symptoms at bay for a short while, but eventually I became so bloated and lethargic I almost couldn't get through a day's work without collapsing. I booked an appointment with my doctor, hoping for some solution, but he just told me to double up on the medication. That night, I delivered kidney stones. And that was my turning point.
The next day, I decided to heal myself. I was weak, exhausted, and didn't have much of a clue which route to take, so I just made a conscious effort to change my diet. I made a list of my vices and decided to eliminate them or find healthy substitutes.
The first thing I did was fire my gastroenterologist. He just looked at me and said, "You'll be back." I started asking questions and finding books about digestive well-being. I found out that inflammation in our gut is the seed to most illnesses. So I went to work reversing my inflammation naturally, one step at a time.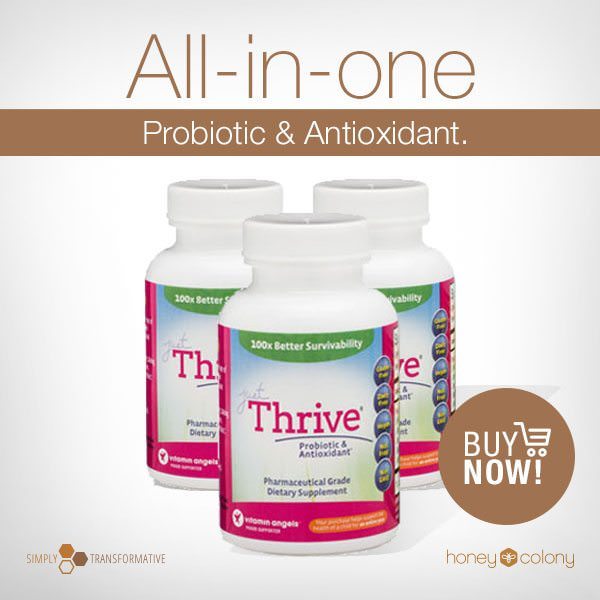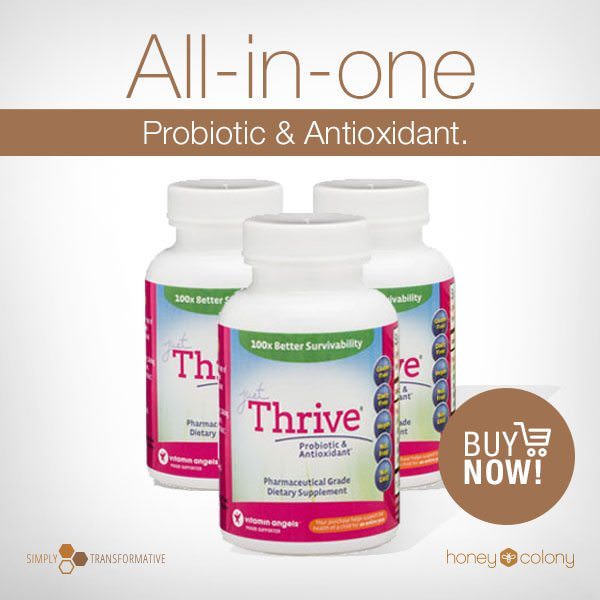 Here are 8 things I did to get my life back:
1- American Beauty: Ever since I was 13, I wanted to be in the beauty business. I used to buy creams, potions, and 25-cent mascaras and practice on my sisters. One day, I even ruined one of my mom's pots by trying to wax my sister. Back in 1977, when I attended beauty school, we worked with hair colors, permanent wave solutions, bleach, hair sprays, nail polish, you name it. We practiced on each other for hours.
Five years later, I owned my own day spa, which was doing great. But it was time to rethink what I was exposing myself to. I discovered that most mainstream beauty products and cleaning products like floor cleaners and sterilizers are endocrine disruptors. I discovered the connection between disrupting hormones, and healing my gut. Hormones get disrupted when chemical exposures start mimicking our own hormones. Hormones have their fingers in everything we do especially when we have a toxic lifestyle like I did, or eat junk food.
2- Canary In The Coal Mine: Back then, toxic chemicals and scents were everywhere and they made me sick. They not only contributed to changes in my metabolism, but they increased the risk for estrogen dominance. They can also be linked to a toxic liver, poor immunity, poor moods, and poor gut microbiome. This knowledge gave me the conviction to cut all these beloved toxins from my life. Next: I addressed my multiple chemical sensitivities one by one. The outward signs included: sleep disturbances, mood changes, nosebleeds, skin rashes, and irritated eyes. I researched and found organic skin care, non-toxic cleaning products, and organic essential oils. I began using these in my business.
3- Hormone Haywire: Hormones are important. My hormones were messed up not only because of my toxic cosmetics, but also poor food choices. I switched from drinking cow's milk to making my own almond milk, and I became gluten-free and vegetarian. After that first step, I became vegan.
4- Get To the Gut: I read books on healing the gut. I wanted to clear out my candida, one of the side effects of my gut and ulcerative colitis problems, and not be dependent on pain pills. At first, I bought raw organic fermented sauerkraut at the health food store. Then, I researched which probiotics would be best for me. With trial and error, I found one to use in the morning and one at night.
5- Ixnay Caffeine: I decided coffee and caffeine weren't for me and switched to organic herbal teas. I found better ways of sneaking in water throughout my day, since I wasn't in the habit of drinking water. I made tasty waters that included raspberries and lemon because I knew I would drink these. My sister reminds me how I used to carry a water bottle around before it was even fashionable.
6- Getting Centered: Depression, stress, and anxiety symptoms are prevalent among colitis patients. My stress issues needed some serious attention. I started taking yoga classes and joined the gym. I learned how to meditate and eventually became a Reiki Master. Thirty years later, I still work out. In 1992, I made an appointment with my holistic dentist to remove all metal fillings in my mouth, after I read Hal Huggins book, It's All in Your Head, The Link Between Mercury Amalgams and Illness. Taking these steps helped me to decrease stress levels and enjoy a better quality of life without pills.
7- Watching My Words: I never say that I have a disease. I believe symptoms give us the opportunity to make some lasting changes in our life. Unfortunately, ulcerative colitis is linked to lupus. My symptoms of lupus include additional gut inflammation, along with pain in my hands, gum issues, and mild rashes on my face, scalp, and legs. I never took medications for lupus, not just because of my strong beliefs that this was another wake-up call and I had the power to build my immunity, but because of the many side-effects from anti-malaria medications (Plaquenil) to steroids which include, shutting down the immune system, muscle aches, dizziness, psoriasis, stomach cramps, insomnia, depression, and destruction of the bone. I believed I could find a better solution.
8- Keeping Healthy Habits: My new habits include regular acupuncture treatments for pain and energy boosts, colonics, and wheatgrass enemas. I also get frequent treatments of ultraviolet blood irradiation, and ozone therapy for any gum issues, thanks to a holistic dentist. I also make sure I'm always hydrated.
I'm proud to report that I've been free of pharmaceuticals for close to 30 years, and am symptom-free from ulcerative colitis and lupus. I know this is because I've changed to organic whole foods and implemented healthy habits. My path wasn't without hard core lessons in my journey toward wellness. But it all made sense to me. In 2010, I buried my sister, who was diagnosed with ovarian cancer and chose allopathic, western medicine.
This experience only further reinforced my belief in natural health alternatives. In 2002, I took my healing journey one step further and became a certified health coach. Never be afraid to question and do your own research to get your health back in your own hands. I did.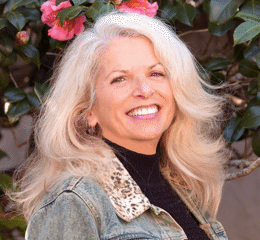 Connie Rogers is a certified holistic health coach and published author. She teaches skin health from within, and how to ditch metabolic and endocrine related toxins. Her book is available on Amazon, 'Path to a Healthy Mind & Body'
Submit your story or essay to Buzzworthy Blogs