By Brianna Berry, Buzzworthy Blogs
With the advent of technology and the access to a vast array of information, the way we think, eat and live has changed dramatically. In the past, resources were very limited. Changing your diet was difficult because a lot of people simply did not know where to start. The internet has revolutionized the way business is conducted. With the onslaught of information, a natural supply and demand began to progress. Once people had access to resources regarding how to change their diet, grocery stores slowly began to carry a larger variety of products. Health and diet-specific stores began to open and what could not be found there could be ordered online. Vegans, or those curious about the lifestyle, now have access to a variety of things like a catalogue of recipes or a place to share their stories and support each other.
The introduction of mobile technology has introduced a new wave of information. People can now access a world's worth of resources in the palm of their hand. Being a vegan has never been easier!  Every day, thousands of new apps are being created by talented developers, and several specifically cater to the various needs of the vegan lifestyle. They usually range in price—starting at free to around $6 for the really involved ones. Here is a quick review of the top five downloadable apps for vegans, in no particular order:
#1 The Bible of Vegan Recipes–$2.99
This app is great for those just starting out. It is a recipe app, but it's a lot more than just that!  Developed from the cookbook Everyday Vegan by Jeani-Rose Atchinson, it features over 250 vegan recipes for someone on the go. This app is great if you find yourself at the grocery store last minute with no inspiration. Those who are taking their first gander at the lifestyle will find this app particularly convenient. It can be daunting and overwhelming when starting a new diet, but this app takes out the fear and puts back the fun!  However, it's not simply recipes. The app also contains fun food facts and health conscientious tips to amuse you while you're waiting in that line to check out.
#2 Vegan Recipe Finder – $2.99
This is yet another great app for making that final decision of the day. … "What can we make for dinner?" The vegan lifestyle is slightly more difficult to maintain in American society. Having a virtual assistant at your fingertips makes it that much easier to adhere to a healthy diet of your choice. From the founders of Vegweb.com, one of the most prominent leaders in the movement for healthier living, this app was created to educate on a mobile level. With more than 13,000 recipes, submitted by everyday contributors, the user is encouraged to participate in the community. Each listed recipe is accompanied by a shopping list of items needed. The final perk is that the app allows you to share all recipes and experiences in a virtual lifestyle community.
#3 Happy Cow Vegin Out – Free
This is the app for anyone on the go who needs to eat vegan now! There is also an upgraded version for $1.89 but most reviews suggest the free version is just fine. It provides a map of your location and all of the closest restaurants, cafes, food trucks, etc. that supply delicious local vegan fare. This information can also be viewed in a list format. In addition, the app contains various screenshots of the local dishes for your viewing pleasure. The Happy Cow Vegin Out can provide information for locations in over 90 countries and is the perfect solution for a quick bite, last minute.
#4 iLocated–Vegan Restaurants–as little as $ .99
This app is another travel app. You can search by either the city you are in or the zip code. Many vegans know an inordinate amount of time can be spent trying to plan an evening where everyone's diet can be respected. Even when faced with a simple meal, many vegans are left with minimal options. Thus the onslaught of apps pertaining to location, location, location (it means everything) is a new breed. Now you can log into this app to find the nearest nosh without the pain of actually using a search engine.
#5 Be Vegan–A Lifestyle App–Free
This is the most specific app dedicated to the movement that the vegan community supports. This focuses more on the philosophical aspects of being a vegan, rather than the health. It is still a useful social tool in deciding what is or is not acceptable not only to your diet, but to the community. The live feed involved in this app allows the viewer to stay up to date on all issues regarding this cause. This is not for the starter vegan and should be left for the die-hards. If you have chosen this lifestyle for dietary purposes, this app is not for you. If you believe in a cause, however, you may find this community embracing.
Overall, there are many different reasons for becoming a vegan. Some are led by health or philosophy, and others by faith. In retrospect, we should embrace everyone in the community no matter what the depths of our beliefs have become. Being a vegan is truly a stance on committing to health. It is less a social issue and more about a quality of life. Once we embrace all forms of thinking in regards to this lifestyle, we can really unite as a force.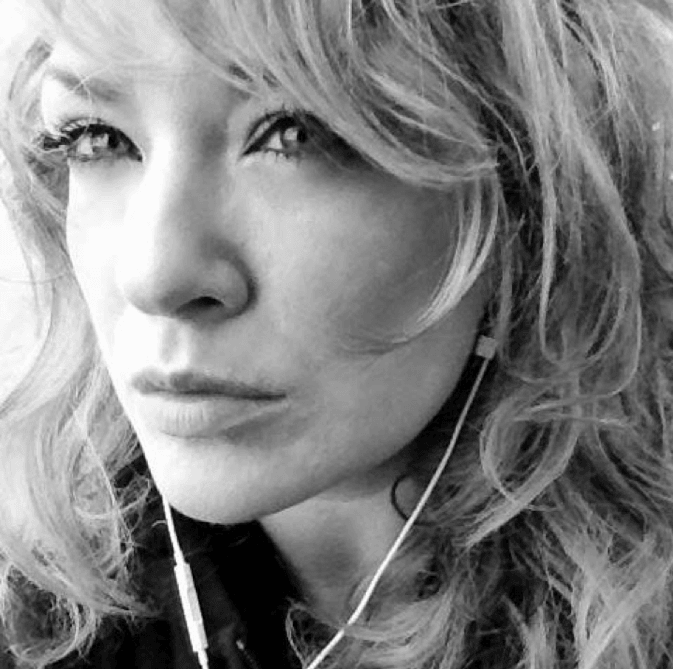 Brianna Berry first began writing professionally as a tech writer for an environmental testing firm and later for a digital media company. In addition, she writes several articles for blogs on a daily basis, all with SEO enriched frameworks. She has the capability to elaborate on a multitude of subjects that run the gamut from health and nutrition to cloud computing and even pop culture. A self admitted foodie, she cooks on a daily basis and always experiments in the kitchen. Brianna has her B.A. in Political Science from California State University Northridge with a minor in Psychology.
Submit your story or essay to Buzzworthy Blogs.