For a limited time only, HoneyColony is having a magnanimous flash sale as we gear up for the new year!
We're offering discounts on dozens of our handpicked eco-conscious brands. As we head into flu and stress-filled holiday season, it's essential to defend your health and well-being.
That's why our gift to you is deep discounts on some of our healthiest products, including superfoods like our organic raw exotic honey from Africa, energy-providing Bliss Bars made with Amazonian herbs, real chocolate, like Chocolatl's Raw Chocolate Maca Sauce, and several green elixirs by HealthForce, one of my favorite health-oriented companies.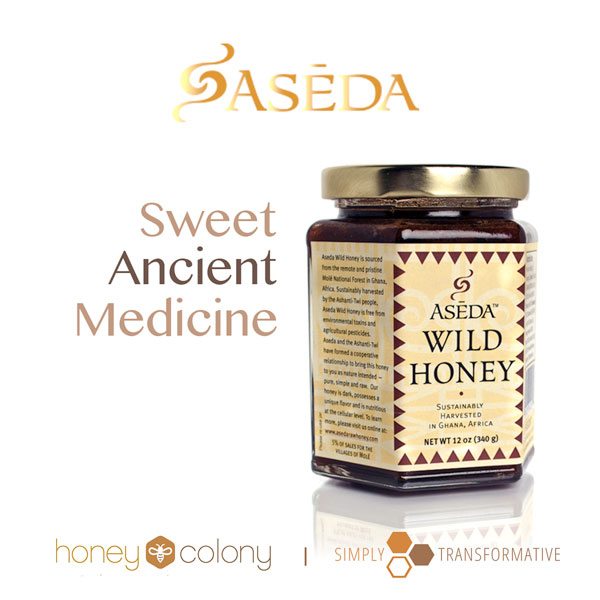 We're also offering online coupons on organic beauty and top-notch supplements, to have you glowing with health and vitality through the cocktail parties, dizzying shopping trips, and busy family gatherings.
5 Amazing Products for Glowing Skin, Cleaner Air, and a Bulletproof Immune System
I use these on a regular basis, so I know that they'll sell out quickly during this sale.
1.  Jojoba Set for Glowing Skin: 
I discovered this company a couple of years ago at a natural products convention. I had experienced the benefits of intravenous ozone to treat a reoccurring infection, so I was fascinated by the concept of adding super-powered oxygen into an oil like jojoba, which resembles our own skin's sebum.
This product is clean, simple, and effective. I don't go a day without using some on my face. HoneyColony loved it so much that we tinkered with the formula and have added beeswax and bee pollen to the mix. Stay tuned for our new ozonated product called Nourish, which will be available in 2015.
2. Big Dipper Wax Works: Aromatic Air-Cleaning Candles
I got into making candles in my mid-twenties not long after I moved to Los Angeles. I was living in North Hollywood on a street alongside a buoy-making company. I found a candle factory where I purchased several pounds of paraffin wax and created a makeshift lab over a tiny stove. Little did I know that I was putting myself at risk, along with all those I gifted candles to. Paraffin has been linked to liver damage, leukemia, and neurological problems.
Beeswax, on the other hand, happens to be a renewable source, which actually purifies the air with its negative ions. The exploration into the honeybee is one of endless surprise and delight. Bees create wax out of their abdomen to build their home and house their young. How wild is that? And the wax smells of honey. I dig Big Dipper's Patchouli + Cassia sensual smell the best.
3. Vital Choice Salmon Oil and Vitamin D to Boost Immunity:
Eight out of 10 Americans are deficient in Omega-3 fatty acids; these essential fats have been stripped away from the food chain at the expense of our health. Health authorities indicate that a deficiency can lend to autoimmune disorders such as arthritis, diabetes and lupus, skin problems such as psoriasis, and even cancer. Unlike most fish oils on the market, Vital Choice does not undergo chemical refinement prior to encapsulation.
Vitamin D and the lack thereof have also been linked to disease. Read what Dr. Mercola has to say about this vital nutrient. And these packets are great if you are on the go! If you suffer from an autoimmune disease, like I do, vitamin D and fish oils are essential.
4. Syntol AMD: Advanced Microflora Delivery for Tummy Health 
It took me a while to realize that not all probiotics are the same. Yes, there are several different types of strains but if your probiotics aren't properly coated like these are, it never even makes it to your stomach.
This formula offers not only probiotics but prebiotics, and enzymes too that cleanse the digestive tract of candida. This is definitely the most reliable probiotic I've come across.
5. Coconut & Blue Cornflower Soap with Manuka Honey  
This yummy soap combines essential fatty acids from coconut oil with blue Cornflower to soothe irritated skin. Manuka honey is then added for its antibiotic and antibacterial qualities.
This husband and wife duo are located in Los Angeles and make several sustainable and delicious products. I love that the soap incorporates the magic of bee products and leaves my skin feeling and looking healthy and hydrated.
These are just a few of the many products you'll find on sale at HoneyColony. Head on over to the shop today to enjoy one of these sweet deals.
Maryam Henein is an investigative journalist, professional researcher, and producer of the award-winning documentary Vanishing of the Bees.
Submit your story or essay to Buzzworthy Blogs.